Student team
The student team of the Green Office consists of 4 or 5 student assistants who, among other things, are involved in the organization of activities, making study associations more sustainable and the social media of the Green Office. Currently the student team consists of the following students: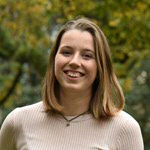 Iris Bergers
Student assistant External & Research
i.m.bergers@rug.nl
Sustainable tip: Take a holiday closer to home! Flying is one of the most impactful things you can do for the environment, so take the train or bus! Additional benefit: you get to enjoy the changing scenery while on your way to your destination.
---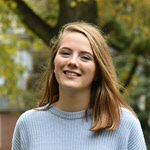 Nina ter Beest
Student assistant Communication
n.h.ter.beest@rug.nl
Sustainable tip: Buy second-hand clothing! Not only is it a great feeling to find that original vintage piece that only youwill wear, it's also very eco-friendly. Buying vintage clothes lowers carbon emissions, saves water and reduces waste.
---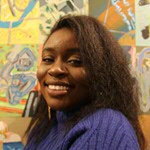 Joy Adekanmi Balogun
Student assistant Ambassadors & Secretary
j.a.adekanmi.balogun@rug.nl
Sustainable tip: Save your glass jars, there are 101 ways to reuse them!
---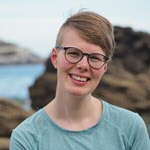 Daniëlle Fluks
Student assistant Events
d.e.fluks@rug.nl
Sustainable tip: Plan your meals in advance. By thinking about exactly what you are going to eat and what you need for that, you are less likely to buy too much and you don't have to throw anything away. It is also a great opportunity to see which vegetables are in season and to cook with them.
| | |
| --- | --- |
| Last modified: | 15 September 2020 3.04 p.m. |