Data Autonomy at the Public Spaces Conference 2023
| | |
| --- | --- |
| Date: | 06 July 2023 |
| Author: | Oskar J. Gstrein |
Introduction
On 27 and 28 June 2023 the conference "PublicSpaces: Global Perspectives, Local Practices" took place in the Pakhuis de Zwijger in Amsterdam. On 28 June the Data Autonomy project of the University of Groningen also was present with a presentation about the open questions, challenges and results. In addition to the launch of the Data Autonomy project in Groningen, the presentation allowed to extend the network of collaborators around the topic.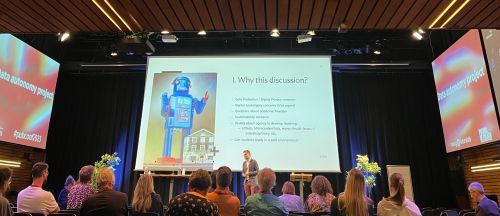 Offical partner
PublicSpaces is an official partner of the Data Autonomy project. The international conference focused on public spaces and their importance in shaping societies. The annual event aims to foster dialogue and collaboration between researchers, activists, policy makers and practitioners to explore the challenges and opportunities associated with public spaces.
Address questions
The event has been designed to encourage discussion on diverse issues such as urban planning, digital technologies, social justice and community engagement in relation to public spaces. It aims to address questions about the role of public spaces in democracy, citizenship and cultural expression, as well as the impact of privatization and surveillance on public spaces.
The importance of public spaces
The conference featured keynote speeches, panel discussions, workshops and presentations by renowned experts in the field, such as Ruha Benjamin, tech justice advocate and professor of African American Studies. Participants also had the opportunity to learn from case studies and best practices from around the world, gaining insights into innovative approaches to the design and management of public spaces. Furthermore, the importance of public spaces in promoting social cohesion, inclusivity and democratic participation was highlighted. Overall, the conference aimed to inspire and empower individuals to contribute to the creation of vibrant and inclusive public spaces in their communities.
About the author
Oskar J. Gstrein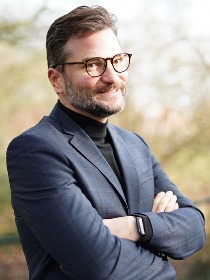 Comments