Ombudsperson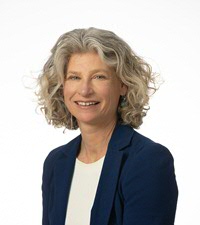 Are you dealing with problems as a staff member or a student and have no idea who to turn to? Then you can also call or email the independent Ombudsperson, Carolijn Winnubst.
The Ombudsperson is easily accessible and can initially lend a sympathetic ear, while maintaining confidentiality. She can give advice and mediate as well as refer and carry out internal investigations when necessary and requested. Needless to say, that happens only with the permission of the person reporting or of the bystander. Unacceptable patterns of behaviour that can negatively influence a healthy and safe study and/or work climate are the main focus points of the Ombudsperson. Besides that, she can act as an independent discussion leader or process supervisor in order to clarify problems or solve difficulties, or, as mentioned earlier, to mediate.
This new position is an addition to the University's existing support system. The position is special because the Ombudsperson is impartial. Essentially, she stands above those directly involved in the complaint or report. Her position is not necessarily about offering individual support but about identifying trends, unacceptable patterns, structural wrongdoings, and overall difficulties, as well as about providing directions for removing, remedying, or preventing them.
In early 2023, pioneer Carolijn Winnubst will advise the Board of the University and the consultative participation bodies on the structural embedding of the Ombudsperson position into the University's existing support system. This advice will also include the regulations of the position itself.
Are you not sure whether your question would be fit for the Ombudsperson? Feel free to contact her about it.
Contact
The Ombudsperson works in an independent office space. The address is Oude Boteringestraat 71, Groningen.
Would you like to report something, or do you have a question? You can contact the Ombudsperson via phone or email:
Email: c.a.winnubst@rug.nl

Walk-in hours: Tuesday from 9 a.m. – 12 noon and Wednesday from 1 – 4 p.m.
---

Interview with Ombudsperson and Confidential Advisor
In this interview Ombudsperson Carolijn Winnubst and Confidential Advisor Marjolein Renker about their work and the issues you can address.
---

The first hundred days as Ombudsperson
Carolijn has put the findings from her first hundred days at the university on paper. In the text, she identifies where difficulties are within the UG and tells what she will address.
| | |
| --- | --- |
| Last modified: | 25 May 2023 11.03 a.m. |