Draaisma, Prof. Douwe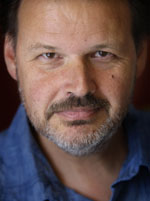 Douwe Draaisma (1953) studied Psychology and Philosophy at the University of Groningen. He gained his PhD at Utrecht University, supervised by Piet Vroon, with a thesis discussing the metaphorical nature of the language in which we think and speak about memory. In 1993 he returned to the University of Groningen, where he became lecturer in the theory and history of psychology. Draaisma became professor by special appointment in the history of psychology in 2003.
Draaisma has published numerous works, inter alia on the history of the notion of precision in early experimental psychology and on autobiographical memory (Why Life Speeds Up as You Get Older). Other topics in his publications include the Dutch psychologist-philosopher Gerard Heymans, William James, the history of time measurement and the history of neurology. Why Life Speeds Up As You Get Older (original Dutch title: Waarom het leven sneller gaat als je ouder wordt) has been awarded various academic and literary prizes. In 2010 Vergeetboek [The book of forgetting] was published. Forgetting, states Draaisma, is not a problem with our memories but one of its most important abilities. In 2013, De Dromenwever (The Dream-weaver) was published, providing description and analysis of our dream world.
Video
Previously in the news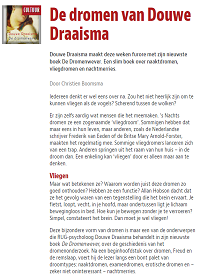 Contact and further information
Publications
| | |
| --- | --- |
| Last modified: | 10 June 2022 11.31 a.m. |