Raemaekers, Prof. Daan

Daan Raemaekers is Professor of Archaeology of Northwest Europe at the University of Groningen. He studied prehistory and protohistory at Leiden University, where he also conducted his PhD research. Raemaekers' academic focus is on the prehistory of Northwest Europe and the emergence of agriculture. He is also interested in the use of material culture in the Neolithic period, and the relevance of archaeological heritage in present-day society.
After gaining his PhD, Raemaekers worked as senior project leader for RAAP Archeologisch Adviesbureau, where he led projects in the field of archaeological heritage management. He was subsequently appointed Professor of Archaeology at the UG, where he also served one term as Vice-Dean of the Faculty of Arts.
Recently, Raemaekers conducted an excavation at megalithic tomb D34 in Valthe (the Netherlands), together with a group of students from Groningen and Leiden. This was the first megalithic tomb excavation since the 1980s. It was concluded that the megalithic tomb was better preserved than previously thought, which allowed them to document the construction of the tomb in great detail.
In the news
(Mostly in Dutch)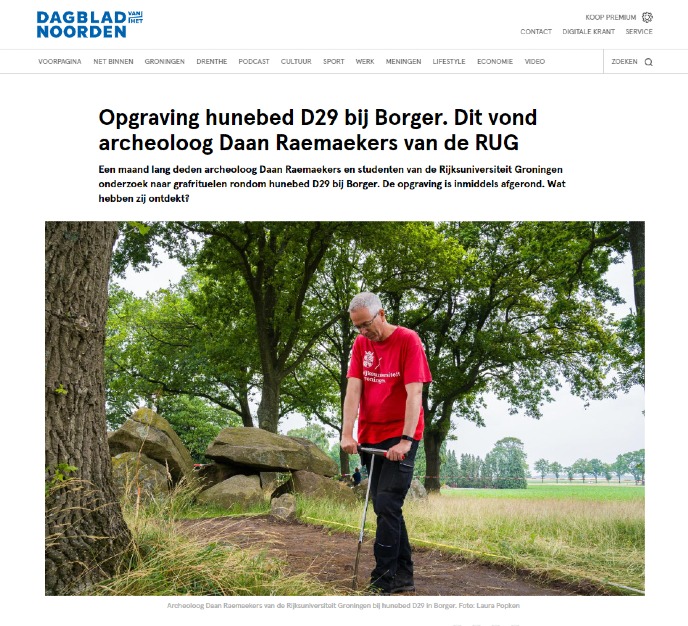 | | |
| --- | --- |
| Last modified: | 28 August 2023 09.07 a.m. |