Inaugural lecture Prof Dr Olha Cherednychenko: The Public/Private Divide and European Private Law
| | |
| --- | --- |
| When: | Tu 10-12-2019 16:15 - 17:00 |
| Where: | Aula Academy Building, Broerstraat 5, Groningen |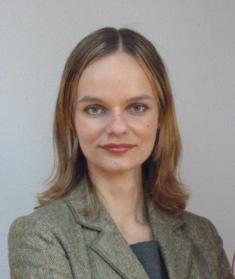 Today Europe is facing unprecedented challenges which threaten its very existence and put under pressure the way of life that Europeans are used to. Among them are climate change mitigation, a switch to a resource efficient circular economy, and the digitalisation of the marketplace and societies at large. EU Member States cannot cope with these challenges alone. Nor can the EU effectively address them without building a stronger connection with national legal systems.
Against this backdrop, Professor Olha Cherednychenko will explore the role of one of the oldest divisions common to European legal culture – the division of the law into public and private – within EU law. While public law traditionally focuses on the relationship between public authorities and citizens or between public authorities themselves, private law governs relations between private parties.
EU law – including the EU private law which harmonises national laws affecting relations between private parties – operates without any such anchor. It will be argued, however, that the conceptual distinction between public and private law does matter within it.
The legal grammar of a particular EU harmonisation measure – which can be 'public' or 'private' – may have important implications for the position of private parties in case of breach of EU rules, and ultimately for the measure's ability to realise its policy goals, such as environmental protection, consumer protection, or financial stability. Therefore, instead of ignoring the existing differences between public and private law, EU law should explicitly adopt the public/private law language in its discourse, without, however, introducing any sharp divide between these two areas. The EU's Better Regulation agenda provides an opportunity to improve private law making along these lines.
More information
Inaugural lecture: Prof Dr O.O. Cherednychenko
Title: The Public/Private Divide and European Private Law
Chair: European Private Law and Comparative law
Faculty: Law
Register at the latest one week in advance by returning the replycard or by filling in the registration form