Inaugural lecture Mr Prof J. Riezebos: Op weg naar beter onderwijs
| | |
| --- | --- |
| When: | Tu 21-03-2017 at 16:15 |
| Where: | Aula Academy Building, Broerstraat 5, Groningen |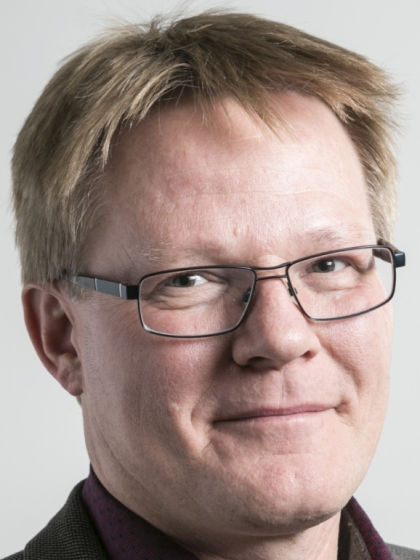 Studying, stimulating, and facilitating educational innovation: this is the ambition that professor Jan Riezebos expresses in his inaugural lecture. The Faculty of Economics and Business of the University of Groningen aims to develop educational innovation through an investigative academic attitude. Not by following every latest hype in education, but by systematically identifying opportunities to improve in education and by providing support to address them.
The word "Towards" in the title of the inaugural lecture contains a logistical metaphor. "Logistics of education could refer to the distribution of study materials. Recent research shows that 75% of the implementations of educational logistics concern the administrative and supportive processes in educational organisations", according to Riezebos. "However, logistics of education should foremost focus on the core: the design and control of the learning process of a student. Are the chain links well connected and tuned towards preventing avoidable fall-back in learning effect of students? Do undesired waiting times occur? Or does the process operate as a black box with an unknown success rate?"
The field of logistics provides a different perspective on education, according to Riezebos. That provides opportunities to organise education differently. Based on the idea of learning workshops instead of learning factories.
Educational innovation as an improvement process requires that various actors become active and actually start to improve. Students and staff have to accept a shared responsibility for improving education, but they need to be supported as well. Methods from the field of logistics may be helpful in this respect. However, these methods might have to be adopted to the specific context of educational processes. For example, due to the international and intercultural dimension of the current higher education scene.
More information
Inaugural lecture: Mr Prof J. Riezebos

Title: Op weg naar beter onderwijs

Chair: Educational Innovation

Faculty:

Economics and Business

Register at the latest one week in advance by returning the replycard or by filling in the form on the website