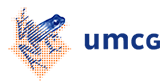 Information for Non RUG University Students
Students currently enrolled in a Bachelor Degree at another university can apply to take part in the Minor Sport Science.
Step 1
Complete the form: Application form Minor Sport Science_University Student
Step 2
First sign up for the bachelor Human Movement Sciences (Bewegingswetenschappen) via Studielink
(to create a RUG- studentnumber). After that, complete the first half of the form Admission to bachelor's/master's minor
Please use the 'vakcode' BWMINSP1 and BWMINSP2 for the minor sport science package 1 or 2 respectively or BWMINSP for the complete minor sport science.
Step 3
Collect the following items:
a copy of your passport or identity card;
a copy of your propaedeutic certificate (HBO or WO) or a copy of your VWO certificate;
an original proof of payment of tuition fees (

of the year you would like to follow the minor)

from another HBO/WO institution, which you can apply for at the Student Administration Office of your own institution - this is not a proof or declaration of registration.
Step 4
Enroll for the bachelor Human Movement Sciences via Studielink and send both forms and the requested attachments to the Coordinator of the Minor Sport Science.
Address:
Department for Human Movement Sciences
UMCG, Sector F
(Minor Sport Science)
F.A.O. Coordinator minor Sport Science, room 317.3215
Postbus 196
9700 AD Groningen
Step 5
The Board of Examiners responsible for the minor will determine whether you qualify for admission, based on your student background and the number of places available.
Step 6
The minor coordinator will send you an email to notify you of the outcome of your application.
Students can enroll for the separate courses (package 1 and 2) on ProgRESS WWW before August 1st via Minor --> Medical Sciences --> Minor Sport Science.
| | |
| --- | --- |
| Laatst gewijzigd: | 09 juli 2020 12:32 |