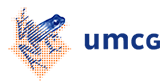 Information for HBO Students (Pre-Master Programme)
Students currently enrolled in a Bachelor Degree at a HBO institute can apply to take part in the Minor Sport Science as part of a pre-master programme at the RUG.
Students must meet the following criteria:
Have a HAVO or VWO diploma including biology and physics
Have a propaedeutic degree of a relevant HBO Bachelor programme (e.g. physiotherapy, ALO, Sportkunde)
Be in the 3rd or 4th year of this relevant HBO Bachelor programme
Intend to apply for a related Master programme at the RUG
Receive a recommendation from their current HBO course
Application
Details of Pre-Master Programme
The minor coordinator will contact the study advisor of the relevant Master programme who will then initiate the process of creating a pre-master programme suited to the individual student (of which the Minor Sport Science may be one aspect);
Students will agree the details of their pre-master programme with the study advisor of the relevant RUG master Programme;
Enrol for the Pre-master programme at the RUG.

| | |
| --- | --- |
| Laatst gewijzigd: | 09 juli 2020 12:33 |