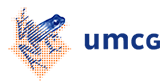 Mastersymposium 24 June 2020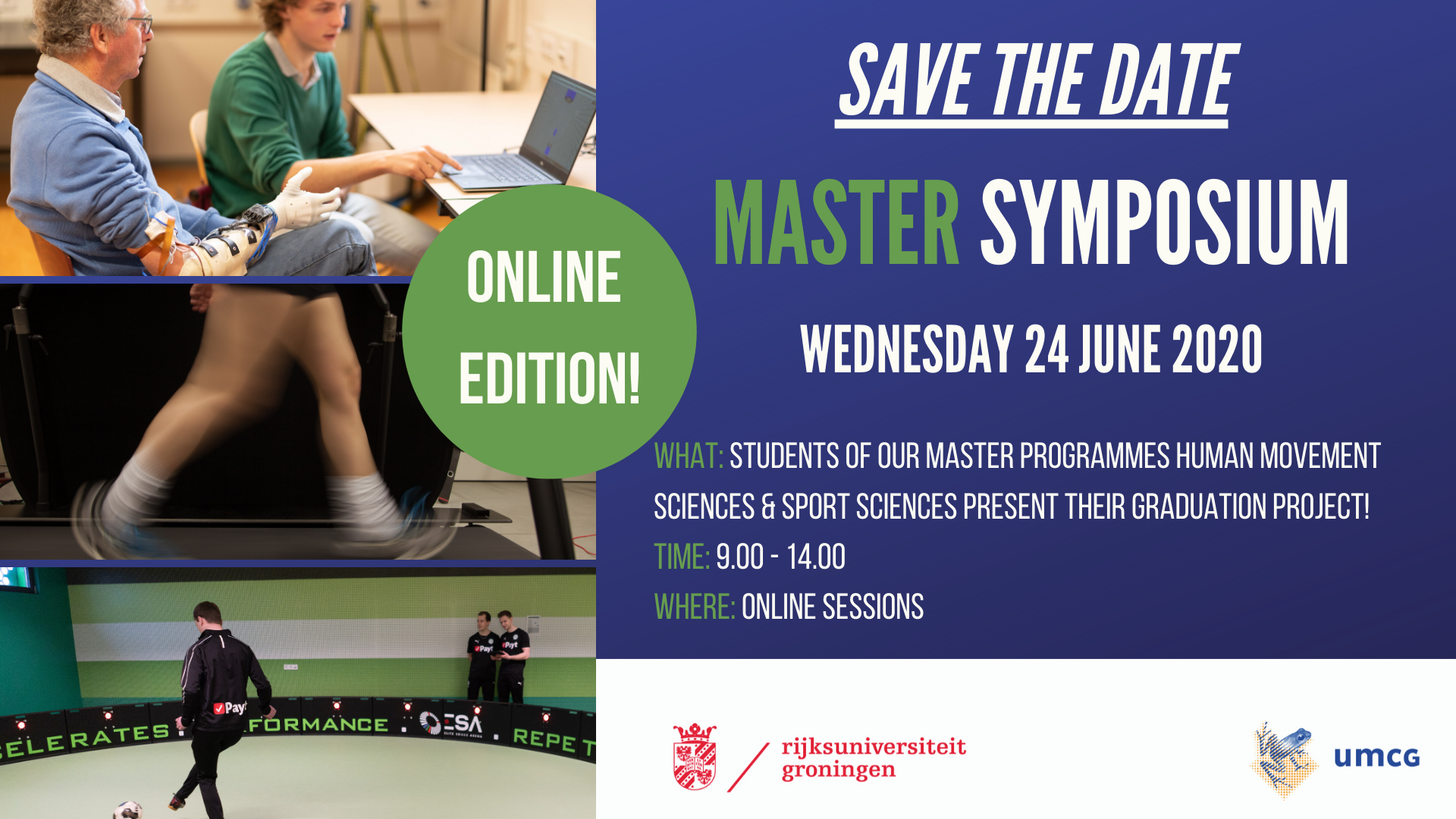 Programme information
The Master symposium on 26 June 2019 was a great day and a succes. Lots of students, staff, family and friends were present, and the day was greatly valued.
In 2020, the master symposium will take place on wednesday 24 June! Students of our master programs in Human Movement Sciences and Sport Sciences will present their graduation project. The purpose of this Master symposium is to give a clear view on the diversity of the research that we are involved in as a department, and make it accessible to a wide audience.

If you are interested please check the updates at this page frequently to stay informed.
UPDATE 4-6-2020: The programme is ready! You can dowload a PDF here . The PDF contains links to the plenary and parallel sessions, which everyone who is interested can attend. The sessions are open 15 minutes before start.
UPDATE 21-4-2020: Due to the Covid-19 virus, this years master symposium will take place in an online form on 24 June 2020, 9.00-14.00. We are setting up a webinar master graduation symposium (real-life streaming using Nestor Collaborate) with a plenary session and parallel sessions were students will present their graduation work, similar to the last year symposium. We also investigate the possibility of having guests (family, friends of the students, other MAP, BAP) that can attend the Webinar. Details will follow soon.
Contact
If you have any questions concerning the programme or the symposium or you would like to attend, feel free to contact us.
Tel: +31 50-3616060, or via e-mail.
| | |
| --- | --- |
| Last modified: | 16 September 2020 2.13 p.m. |