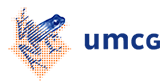 Zoekt u een stagiair bewegingswetenschappen?
Al ruim 30 jaar biedt de afdeling Bewegingswetenschappen werkgevers en onderzoeksinstanties meer dan 500 bachelor studenten Bewegingswetenschappen en master studenten Human Movement Sciences en Sport Sciences per jaar voor het oplossen van al uw vraagstukken over beweging. Deze gedreven studenten zijn breed georiënteerd, waardoor zij ideaal inzetbaar zijn als hulp bij het opstellen van richtlijnen, het assisteren bij onderzoek of het uitvoeren van een stage in het ziekenhuis, op de werkvloer of op het sportveld. Enkele voorbeelden van eerdere stages of zogeheten 'academische opdrachten' waar onze studenten een bijdrage aan geleverd hebben ziet u hieronder.
Bent u een werkgever, onderzoeker, alumni of op andere wijze geïnteresseerd in het inzetten van studenten Bewegingswetenschappen, Human Movement Sciences of Sport Sciences? Via onderstaande button kunt u in contact komen met de afdeling Bewegingswetenschappen voor het aanbieden van een stage of academische opdracht voor één of meer van onze studenten.
De belangrijkste richtlijnen met betrekking tot stages en academische opdrachten zijn dat u als stageaanbieder 1) voorziet in een stagebegeleider met minimaal een universitaire mastergraad, 2) voorziet in een opdracht die relevant is voor bewegingswetenschappers, 3) de student in staat stelt om zich te ontwikkelen ten aanzien van de generieke en persoonlijke leerdoelen, en 4) de tijdsinvestering van de opdracht behoeft minimaal 140 en maximaal 420 uur.


Neem contact met ons op per e-mail
| | |
| --- | --- |
| Laatst gewijzigd: | 31 mei 2022 11:54 |