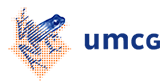 Groningen Lectures in Movement Sciences 2021-2022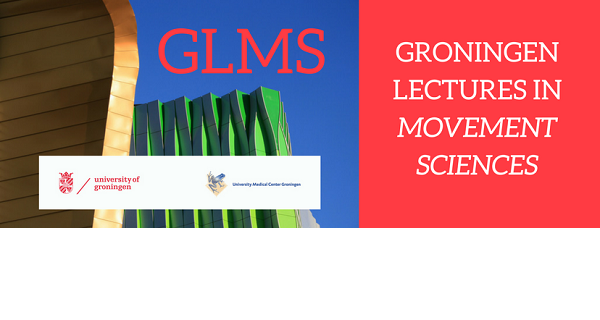 Four (or more) times a year the department of Human Movement Sciences (UMCG/UG) organizes the 'Groningen Lectures in Movement Sciences' (GLMS). In this series, outstanding researchers from the Netherlands and abroad present a lecture on a human movement sciences topic. The speakers will present in English and the lectures are open to attend for everybody interested.
Dates for the new academic year 2021-2022 are:
Date
Time
Location
Lecturer
Title
Abstract
4 November 2021
15.00-16.00

Boeringzaal

+ livestream P2GO

Dr. Matteo Lancini, Assistant Professor, Mechanical and Thermal Measurements Laboratory of the Department of Industrial and Mechanical Engineering, University of Brescia (Italy).

Measuring Systems for Human Motion and Performance: The Experiences of the University of Brescia'

Link
14 December 2021
9.30-10.30

Dr. Gert-Jan Pepping, Associate Professor, Deputy Head, School of Behavioural and Health Sciences, Australian Catholic University, Banyo

'Affordances for Exploration and The Regulation of Action in Sport, Exercise and Healthy Ageing'

Link
3 February 2022
15.00-16.00
Hybride: Keuningzaal & online
Dr. Erja Portegijs, Associate Professor, Rosalind Franklin Fellow, Faculty of Medical Sciences, department of Human Movement Sciences, UMCG/University of Groningen
'Physical performance and activity in old age in the context of daily life'
31 March 2022
12.00-13.00
Hybride: Faberzaal & (online

):

Dr. Ruud den Hartigh,

Associate Professor Talent Development & Creativity, Faculty of Behavioural and Social Sciences, Department Developmental Psychology, University of Groningen

Resilience in sports: A multidisciplinary and personalized approach in theory and practice

Link
12 May 2022
9.00-10.00
Keuningzaal & livestream

Prof. dr. Rouwen Canal-Bruland, Head of department for the Psychology of Human Movement and Sport, Friedrich Schiller University Jena, Germany.

'Anticipation in Sports: Integrating contextual and multisensory information.'

Link
FOLLOW THE GLMS FACEBOOKPAGE AND STAY INFORMED!
| | |
| --- | --- |
| Last modified: | 31 May 2022 12.00 p.m. |