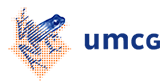 Selection, Admission Requirements and Deficiencies
Selection Procedure
For the bachelor degree programme in Medicine, all places are allocated by selection. Candidates can participate in the selection procedure for the bachelor in Medicine in Groningen only once. An exception can be made for those candidates that fail their final high school exams in the year they participate in the selection procedure (regardless of their performance in the selection). These candidates may participate a second time.
Who can take part in the selection procedure?
Candidates holding a VWO diploma including the subjects of Biology, Chemistry, Physics and Mathematics A or B (profile "Nature and Health" supplemented with Physics or profile "Nature and Technology" supplemented with Biology) and candidates writing their final VWO exams in the required subjects this year, can register for the selection procedure. If you hold an equivalent high school diploma with the subjects Biology, Chemistry, Physics and Mathematics A or B, you might meet the admission requirements as well. The Admissions Office needs to confirm that you meet the admission requirements. Please contact the Admission Office well in advance.
Language requirements Dutch and English Bachelor in Medicine
Do you not meet the criteria (yet) or are you deficient for subjects?
If you do not meet the admission criteria by the time you apply for the selection procedure, please make sure you can make it plausible that you will meet the admission criteria in time. Please be realistic about making up for possible deficiencies. Our experience is that candidates find it very difficult to make up for more than one deficiency, for instance. You should count on approximately 200-300 hours of study load per subject, depending on your previous education in that subject. You can obtain Vwo-certificates, which we accept, at the CCVX or the Boswell-institute.
Colloquium Doctum (21+)
If you are at least 21 years old and you do not have a diploma that gives direct acces to a university bachelor's programme, you are eligible for the Colloquium Doctum admission process.
The Colloquium Doctum process is an entrance examination that consists of obtaining Vwo certificates for the required subjects at VWO level. These subjects are physics, chemistry, mathematics and biology.
You can obtain the Vwo certificates from Boswell-beta or the CCVX.
In Studielink you can skip the step 'Add previous education' when creating your Studielink account. The University of Groningen will then be informed by Studielink that you have no previous education and will provide you with further information about the options for taking a 21+ test.
Contact the Admissions Liaison before January 15 for the admission procedure. You can reach the Liaison via admission.med umcg.nl
The Bachelor's degree programs in Medicine & Dentistry have a Numerus-Fixus. Due to the Numerus-Fixus procedure, interested students must register in Studielink and with the Admissions Liaison before the 15th of January. The admission procedure is separate from the selection procedure. Information about the selection procedure can be found here.
| | |
| --- | --- |
| Last modified: | 12 September 2022 4.27 p.m. |