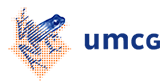 Selection Medicine 2020-2021
2020-2021 Medicine selection procedure: timetable
Brochure Selection Medicine 2020 - 2021
Route planner selection process for internationals 2020-2021
In order to log into Studielink and

register for the degree programme in Medicine in Groningen, you

must have a DigiD (if you live in the Netherlands) or a username and password (if you live abroad). Please bear in mind that it may take several working days before you receive your login details when you apply for a DigiD or a username and password!
Register for the degree programme in Medicine in Groningen in Studielink by no later than 15 January 2020 (and no later than 11.59 p.m. Dutch time).
After your Studielink registration, we will check whether you are technically eligible for the degree programme or whether we need additional information to assess your eligibility. Visit this webpage for more information about the entry requirements.


If you do not have a VWO certificate or if you are not attending a VWO school, your eligibility must be assessed by the Admissions Office of the University of Groningen

1

. You must have received a confirmation email from the Admissions Office before 15 February 2020 stating that the file concerning your eligibility is being processed. Therefore, in addition to registering in Studielink, you should also register in the Admissions Office's Online Application System (OAS) before 11.59 p.m. (Dutch time) on 15 January 2020. Note that the selection procedure is distinct and separate from the admissions procedure! For more information about the admissions procedure for candidates who do not have a VWO certificate, go to the Admission and Selection, Admission, Requirements and Deficiencies webpages.

After we have received your registration via Studielink, we will send you an email on 9 or 16 January with your preparatory assignments for the selection round on 15 or 16 February 2020

, so make sure

that your email address in Studielink is correct.

All candidates who register before 9 January 2020 receive their homework on 9 January 2020. Note that with some email providers, this email ends up in the spam box, so if you think you may not have received our email, check your spam box within one week to preclude that it will unwittingly be deleted

!

On Saturday 15 February 2020 or Sunday 16 February 2020, the on-site selection procedure in Groningen will be held.

On 15 April 2020, we will publish the outcomes of the procedure and send you your ranking numbers via Studielink.

An explanation of the results will be sent to all candidates by email. The results consist of a ranking based on candidates' test scores. Each candidate will receive a study place ranking number and a Learning Community ranking number. A maximum of 110 places are available in each Learning Community. If demand for a particular Learning Community exceeds the number of places available, then candidates who are admitted to the degree programme in Medicine based on their study place ranking number may be placed in another Learning Community (preferably their second choice).

Using Studielink, the University of Groningen will offer a place in the degree programme in Medicine to candidates with study place ranking numbers

within the 1 – 410 range

. If you are selected, you will have 10 working days to accept or reject this offer. If you do not accept the offer in time, you will forfeit your place and it will automatically be offered to another candidate. You are then no longer admissible for a place in the degree programme in Medicine in Groningen. The University will offer study places from April 2020 until the end of August 2020.

For more information about this procedure, read the brochure carefully and the webpage Regulations for selection and placement(in Dutch).
If you have any questions about the selection procedure, please check the frequently asked questions first. If you do not find an answer to your question there, please send an email to selectionmedicalbachelors umcg.nl.
| | |
| --- | --- |
| Last modified: | 12 December 2019 11.22 a.m. |