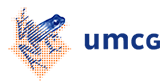 Selection Medicine and Dentistry
Where can I find more information about the selection Medicine or Dentistry?

Can I participate in selection procedure more than once?

Candidates can only participate in the selection procedure for the degree programme in Medicine or Dentistry in Groningen once.
When you are registered in Studielink for the degree programme in Groningen on 15 January, this counts as participation even if you later decide not to participate.


An exception can be made for those candidates that fail their final high school exams in the year they participate in the selection procedure (regardless of their performance in the selection). The exception can only be made if these candidates ask for (and get granted) a correction of their selection attempt before the first of September.

Where can I find more information about the CCVX exams?

More information on the exams Physics, Mathematics, Biology and Maths (CCVX; for candidates with a deficiency) can be found on the

website of CCVX

We also accept certificates from the

Boswell Beta Instituut

.

Where do I go with questions regarding registration or tuition fees?

For questions regarding registration or finance, please contact the University's

Information Services

.

Practical information about insurance, housing, medical care, university facilities and matters concerning everyday life for international students

Early after admission, the Admissions office sends an information package to all new international students.

The

International Service Desk

(ISD) provides information to non-EU students.