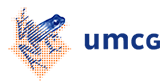 Selectie Tandheelkunde
Waar kan ik terecht als ik een vraag heb over de toelating/diploma's?

Is de selectie in het Nederlands of in het Engels?

Ik heb een 8+ gemiddeld, moet ik dan alsnog deelnemen aan de selectieprocedure?

Ik heb vorig jaar meegedaan aan de selectie Tandheelkunde, mag ik nog een keer meedoen?

Nee, je mag maar 1x meedoen aan de selectie voor Tandheelkunde in Groningen.

Ik ben vorig jaar gezakt voor mijn middelbare schoolexamen, mag ik dan nog een keer meedoen met de selectie?

Als je in het jaar van deelname zakt voor je middelbare schoolexamen, kan je je selectiepoging ongedaan laten maken via het formulier selectie en plaatsing. Als je dit op tijd doet, mag je het jaar daarna weer meedoen met de selectieprocedure.

In Sudielink zie je het aantal verbruikte selectiepogingen. Neem via het formulier Selectie en Plaatsing zo snel mogelijk contact op als het aantal selectiepogingen bij de Rijksuniversiteit Groningen niet klopt.

Ik kan niet voor 15 juli 2022 aantonen dat ik voldoe aan de vooropleidingseisen, (hoe) kan ik uitstel aanvragen?

Dien voor 15 juli 2022 via het formulier Selectie en Plaatsing een verzoek in als je op 15 juli nog niet kunt aantonen dat je aan de vooropleidingseisen voldoet.

Als je niet voor de nieuwe deadline of uiterlijk op 20 augustus hebt aangetoond dat je voldoet aan de vooropleidingseisen, dan vervalt het eventuele bewijs van toelating.

Tot welk rangnummer is er voorgaande jaren geplaatst voor de Bachelor Tandheelkunde?

Tot en met rangnummer 66 (10-09-2021)


Tot en met rangnummer 57 (10-09-2020)
Tot en met rangnummer 55 (20-08-2019)

Tot en met rangnummer 55 (03-09-2018)





Hoeveel kandidaten hebben zich inmiddels aangemeld?

Bachelor Tandheelkunde: 270
Peildatum: 28-02-2022

Moet ik ook een dossier, CV of cijferlijst inleveren?

Nee, dossier, CV en cijferlijst zijn dit jaar geen onderdeel van de selectieprocedure.


Tot welk rangnummer zijn er plaatsen aangeboden voor de Bachelor Tandheelkunde voor 2022-2023?

T/m rangnummer 58 (21-07-2022).


Wanneer is de selectiedag van Tandheelkunde?

Als je je correct hebt aangemeld in Studielink ontvang je van ons een uitnodiging voor de selectiedag op

vrijdag 25, zaterdag 26 of zondag 27 februari

2022.

Pas als we weten hoeveel mensen meedoen aan de selectie kunnen we zeggen of we je op vrijdag, zaterdag of zondag verwachten. Dit laten we je uiterlijk 16 februari 2022 weten.