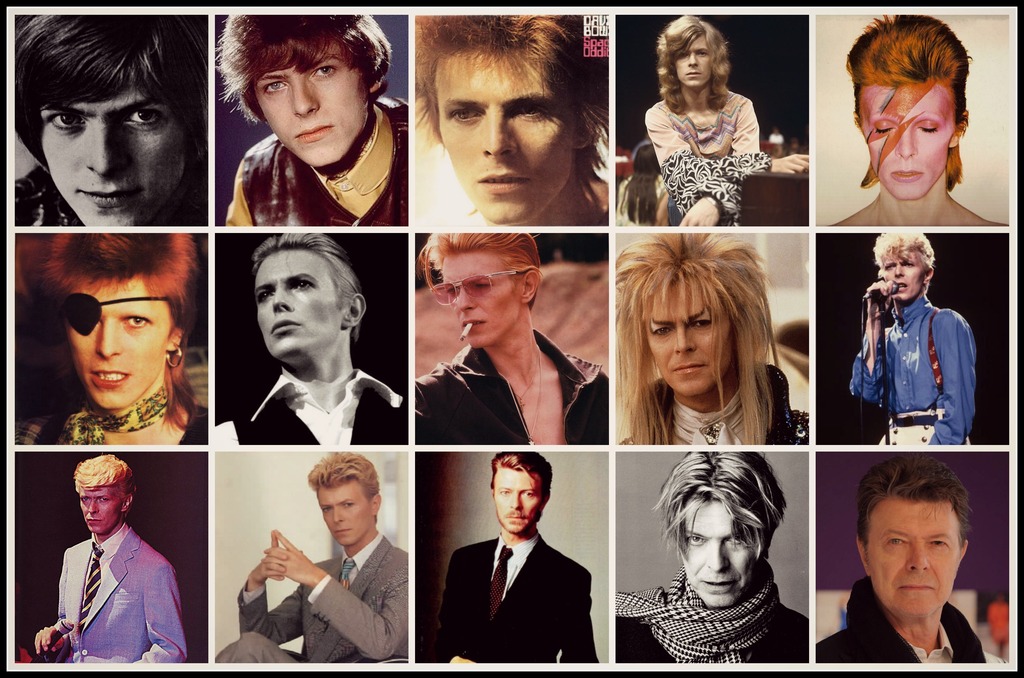 Please listen to the lecture on David Bowie by our very own Dr. Wander Jager here before starting the assignment.
David Bowie, perhaps like no other artist, mastered the art of playing with social norms and creating alternate realities through his many characters. For instance, in the webinar Dr. Wander Jager talks about how society was obsessed with wanting to know if Bowie was gay or straight. Thus, Dr. Jager jokingly insists that Bowie was perhaps "the first one to come out of the closet as being straight."
On a more theoretical level what David Bowie was doing is not only blurring the lines of sexuality but also between what is real and what is not, in effect creating a "hyperreal." (Please read more on the theory of hyperreality here.) An example of hyperreality is popular grieving in response to the death of stars. Paul Hodkinson in Media Culture and Society writes that "the sight of such huge popular grieving in response to the death of someone who for everyone except their friends and relatives is little more than a set of media representations, surely would have represented a near-perfect example of hyperreality."
Assignment: write a short essay (max 500 words) keeping the following in mind:
Do you think that David Bowie's death and the accompanying public mourning is a "near-perfect example of hyperreality"?
Moreover, how did David Bowie's death, and perhaps more importantly his funeral, differ from those other stars mentioned in Hodkinson's quote? Think about Dr. Jager's lecture and Bowie's last album Black Star; why might Bowie have chosen to say goodbye to the world through this last album instead of a more traditional funeral ceremony?
Send your answers to ucg@rug.nl and we will have an expert provide feedback to you within two weeks!
| | |
| --- | --- |
| Laatst gewijzigd: | 09 maart 2017 10:12 |