Chapter 5: DNA, Code of Life
"Tonight, I'm launching a new Precision Medicine Initiative to bring us closer to curing diseases like cancer and diabetes –and to give all of us access to the personalized information we need to keep ourselves and our families healthier."
President Barack Obama, State of the Union Address, January 20, 2015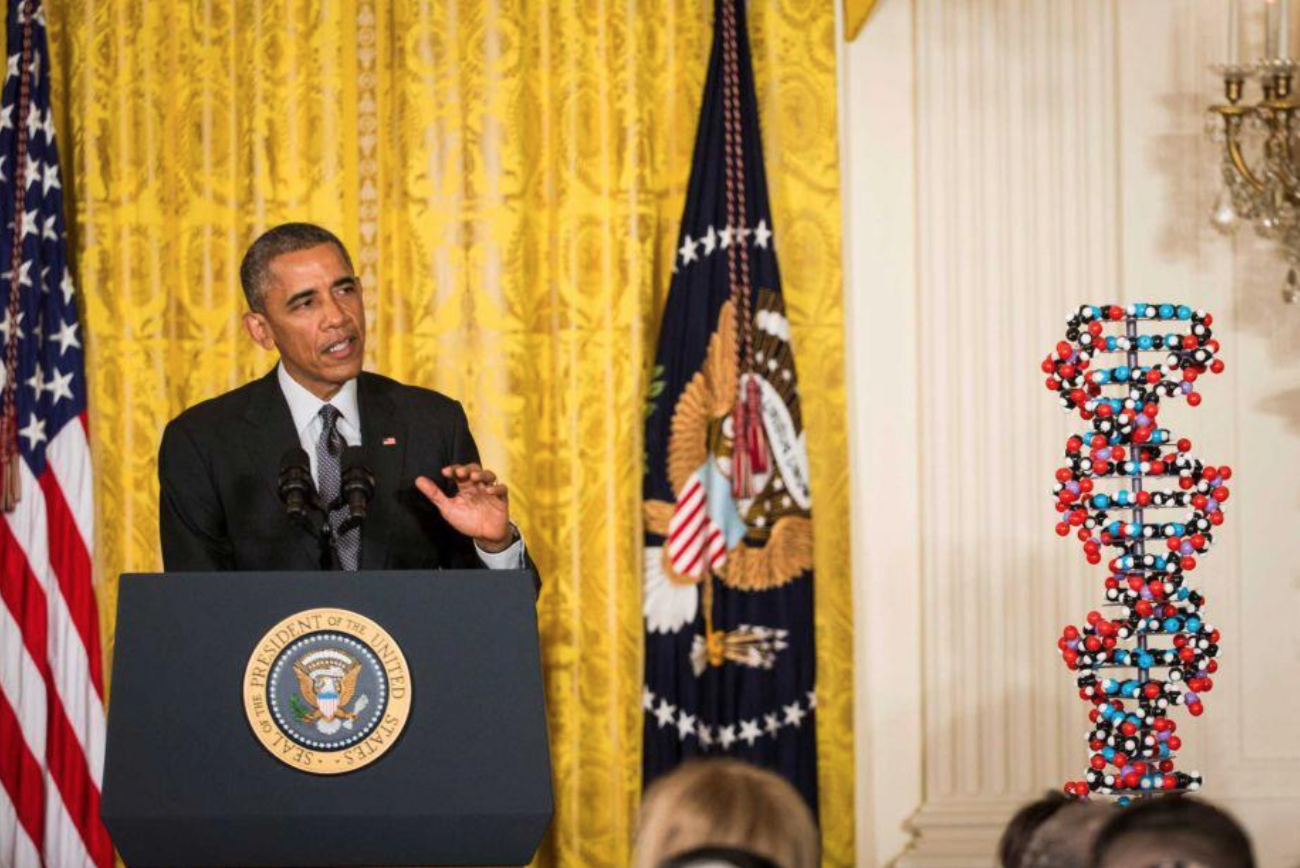 Write an explanation on Obama's Precision Medicine Initiative for a lay audience. Explain the initiative, with a focus on the role of genetics. You could discuss the potential benefits of precision medicine, and the potential barriers to and dangers of precision medicine. Write from an objective point of view, and remember you can include the perspectives of the individual as well as society.
To get you started, here are some sources you may use for your research. You are of course free to find alternate sources as well.
Fact sheet: President Obama's Precision Medicine Initiative, January 2015
Comment of Collins & Varmus in The New England Journal of Medicine, January 30, 2015: A new initiative on precision medicine
Comment of Lander in The New England Journal of Medicine, February 17, 2015: Cutting the Gordian helix – Regulating genomic testing in the era of precision medicine

Send your answers to ucg@rug.nl and we will have an expert provide feedback within two weeks.
| | |
| --- | --- |
| Laatst gewijzigd: | 22 februari 2017 14:06 |