dr. W.S. Rauws
Associate Professor Spatial Planning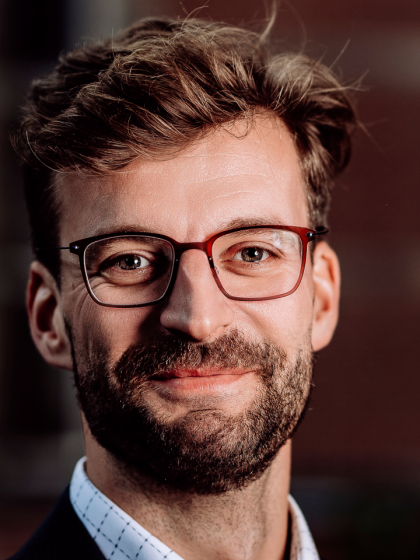 ---
PhD project on fostering neighbourhoods by managing social norms, September 2020 - present (Tabea Hoffmann)
How can behavioural policy interventions support the liveability in neighbourhoods by shaping the choice context in which residents make decisions? With a mixed method approach based on lab and field experiments, the project investigates how to influence perceptions of local norms, and how such interventions can be co-designed with residents.
Promotor: Dr. Jan Willem Bolderdijk (FEB)
ULaaDs - Urban Logistics as an on-Demand Service (H2020 RIA), September 2020 - present
A consortium of local governments, logistics stakeholders and leading academic institutions aims to accelerate the deployment of novel, feasible, shared and zero-emmisson solutions for inner-city logistics. As principle investigator responsible for supervising Postdoc researcher Paul Plazier. Together we develop a policy Delphi and an adaptive policy framework for guiding the transition towards sustainable inner-city logistics.
The role of accessibility programs in fostering adaptive capacity, January 2020 - present (Ingo Bousema)
How can programme management contribute to the adaptive capacity of regional mobility systems? This project investigates the role of programmes in a polycentric governance setting and how they can be used to prepare mobility systems in dealing with uncertainty.
Promotor: prof. Wim Leendertse
The impact of students on neighbourhoods in Groningen , February - April 2019
How does student city, Groningen deal with the changes students bring to the streets and neighborhoods? Master students of the Revitaliszing Neighborhood course (class of 2019) have examined 8 streets with a large number of student residents to discover what the consequences of studentification are for these places. The students also carried out inspiring interventions to promote how students and non-students can live together in a pleasant way.
Rapport (in Dutch)
Framework rules for self-organizing cities, June 2018 - present
Special issue for 'Environment and Planning B: Urban Analytics and City Science' which aims to further the debate on how formal planning rules can guide and influence the spontaneous evolution and dynamics of self-organizing cities.
Editorial team together with Prof. Stefano Moroni en Dr. Stefano Cozzolino.
RECOMS - Building Resourceful and Resilient Communities through Adaptive and Transformative Environmental Practice (H2020 MSCA-ITN), January 2018 - present
RECOMS will train fifteen Early Stage Researchers (ESRs) in transdisciplinary approaches to supporting resourceful and resilient community environmental practice. Through individual doctoral projects, collaborative learning and guided training, the ESRs will develop advanced skills and expertise in tackling social-ecological challenges such as how to transform urban and rural environments for the health and wellbeing of vulnerable communities.
Website / Principle investigator: Prof. Ina Horlings
Guest researcher Politecnico di Milano (Italië), June - July 2017
Research project with Prof. Stefano Moroni and Dr. Stefano Cozzolino on urban self-organization and the role of public legal rules in enabling and constraining self-organization.
Student Lab: age-friendly neighbourhoods, February - April 2017 & February - April 2018
Analysis of factors that influence the daily living environment and living comfort of elderly in the 'Oosterparkwijk' and ' Beijum' in the city of Groningen. In collaboration with students of the course Revitalizing Neighbourhoods and the municipality of Groningen
Rapport Beijum / Rapport Oosterpark / Website
Daily supervision Phd project on nudging as 'guided self-organization' in public space (Koen Bandsma), September 2016 - present
What is the potential of nudging in mitigating nuisance in public spaces? Nudging, also referred to as 'governance by stealth', is an indirect way of influecing human behaviour. This project investigates whether nudging can be effective in influencing undesired social norms.
Promotor: prof. Gert de Roo
'Buurtmakers' - Active citizenship in the neighbourhood, September 2016 - May 2017
For social housing corporation Accolade we will explore, together with Twynstra Gudde consultancy, the characteristics of civic initiatives on neighbourhood level. We will also analyse how housing corporations can relate to these initiatives and which unique role they have in comparison to local governments.
Interactive report (Dutch only) / video: https://youtu.be/1pD_un1HnjI
Guest researcher Wuhan University (China), November 2015
Research project on the management and integration of urban heritage in rapdily developing mega-cities as part of PUMAH (Planning, Urban Management and Heritage), Marie Curie Action, FP7-PEOPLE-2011-IRSES Marie Curie Action "International Research Staff Exchange Scheme".
website: http://www.pumah.org
Urban Gro Lab, November 2013 - heden
The 'Living Lab' for the city of Groningen and its surroundings. This Lab serves as a generator for idea-development. Students, entrepreneurs, citizens, and researchers work together on exploring the future of the city of Groningen.
website: http://urbangrolab.nl / video: trailer
Nationaal Ruimtelijk Verkiezingsdebat, May 2010, September 2012, March 2016
Public debate with national politicians on central themes in the spatial development of the Netherlands as part of the Parlementary Elections. Principle organiser, responsible for the format, financing, and the drawing of debaters. The event was held in the Aula of the University of Groningen, including 300 spectators, and regional and national media attention.
website: http://www.ruimtelijkverkiezingsdebat.nl / video: trailer 2012
Regionale verhaallijnen - onderzoek naar regionale ruimtelijke conceptontwikkeling, 2010
Research project on strategic spatial planning concepts for guiding spatial development in a context of decentralisation. Commissioned by the Ministry of Infrastructure and the Environment
AESOP's thematic group on Complexity & Planning juni 2009 - heden (Chair since March 2013)
An international network of urban planners and urban designers, including both researchers and professionals, that explores the potential of the complexity sciences for their domein. This network is active under the umbrella of the Association of European Schools of Planning. As chair responsible for the continuity of the network, its external profile and for the organisation of meetings.
website: http://www.aesop-planning.eu/blogs/en_GB/planning-and-complexity
PLUREL – Peri Urban Land Use, 6th Framework Programme EU, 2008-2010
European research project on the development of peri-urban areas, these are the transitional zones between the urban and the rural, with 29 international partners. Completing five international case studies as part of submodule 'Governance and Strategic Planning Scenarios' and responsible for the internal project management, 2006-2010 (participated in 2008-2010)
website: http://www.plurel.net
| | |
| --- | --- |
| Last modified: | 04 May 2021 10.58 a.m. |