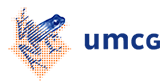 drs. W.G.P. (Wouter) Frencken

---
Wouter Frencken studeerde van 2000 tot 2005 gezondheidswetenschappen aan de Universiteit van Maastricht, met Bewegingswetenschappen als afstudeerrichting. Zijn afstudeerproject werd uitgevoerd bij de TVM-schaatsploeg en resulteerde in een scriptie getiteld: 'Muscle activation patterns in elite speed skating'.
In februari 2006 is Wouter gestart met promotieonderzoek naar bewegingsgedrag van voetballers en teams in kleine partijspelen en wedstrijden bij het Centrum voor Bewegingswetenschappen te Groningen. Daar heeft hij gewerkt aan het ontwikkelen van nieuwe wedstrijd- en trainingsanalyses in het voetbal op basis van positiedata. De middels trackingsystemen verkregen positiedata werd gebruikt om de dynamica van teamprestatie te analyseren, waarbij de interactie tussen twee teams centraal stond. Tevens werd de nauwkeurigheid en validiteit van een trackingsysteem geëvalueerd. Dit promotieonderzoek rondde hij in 2012 af. Gedurende het promotieonderzoek heeft hij een groot aantal reviews en afstudeerprojecten (bachelor en master) begeleid op thema's rondom wedstrijdanalyse. Ook was hij betrokken bij diverse onderwijsmodules, is hij 2 jaar aiovertegenwoordiger geweest in het MT, zijn diverse cursussen gevolgd bij de onderzoeksschool en heeft hij meegewerkt aan de analyses achter de Tv-documentaire 'How to win the FIFA World Cup'. Gedurende de periode 2006-2012 heeft hij intensief samengewerkt met sportbonden en professionele clubs in verschillende teamsporten.
Wouter is tussen 2009 en 2012 ook actief geweest als embedded scientist bij AZ Alkmaar. In het InnoSportNL-project 'geavanceerde wedstrijdanalyse voetbal' werkte hij aan de ontwikkeling en operationalisatie van tactische voetbal parameters, resulterend in diverse innovatieve softwaremodules om tactische concepten te meten. Tegelijkertijd verzorgde hij de terugkoppeling van de fysieke wedstrijdprestatie van AZ Alkmaar op basis van positiedata aan de technische staf en ontwikkelde hij diverse fysieke prestatie-indicatoren.
Tussen september 2011 en augustus 2016 is Wouter in dienst geweest bij het Hanze Instituut voor Sportstudies als coördinator, docent en onderzoeker. De werkzaamheden omvatten het begeleiden van afstudeerprojecten, het verzorgen van onderwijs en het doorontwikkelen van technologieën in de topsporthal van het SportsFieldLab Groningen.
Vanaf oktober 2011 is hij in dienst als sportwetenschapper bij FC Groningen. De werkzaamheden omvatten het articuleren van vragen vanuit de sportpraktijk, het opzetten en coördineren van onderzoeksprojecten gerelateerd aan prestatieverbetering en prestatieontwikkeling van voetballers in training en wedstrijden, het implementeren van wetenschappelijke kennis en methoden in de sportpraktijk en beleid en het versterken van de relatie met de Rijksuniversiteit Groningen, de Hanzehogeschool Groningen, het Universitair Medisch Centrum Groningen (samen met Gemeente Groningen verenigd in het Sport Science Instituut Groningen) en het SportInnovator Centrum Groningen.
| | |
| --- | --- |
| Laatst gewijzigd: | 25 juni 2022 02:42 |