prof. dr. S. (Simon) Verhulst
Professor of the Evolutionary Biology of Ageing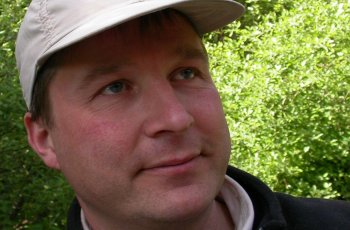 ---
See ResearchGate for a complete list and PDF's of most papers, and Google Scholar for citations.
After studying biology at the University of Groningen I did my PhD under supervision of Joost Tinbergen at the department of Animal Ecology of the Netherlands Institute of Ecology (NIOO - KNAW) - and in 1995 defended my PhD Thesis ÒReproductive decisions in great tits; An optimality approachÕ (Cum laude). After Postdoc positions at the University of Bristol ( John McNamara , Mathematics Department), Oxford ( Chris Perrins , Dept. of Zoology) and University of Uppsala ( Lars Gustafsson , Dept. of Zoology) I obtained an 'open competition' NWO-grant, enabling a return to the University of Groningen.
In 2004 I was awarded a Vici-grant, enabling the creation of a new research group (animals@work) embedded in the Behavioural Biology group.
In 2005 I was elected as member of De Jonge Akademie (the young academy), a section of the Royal Netherlands Academy of Arts and Sciences (KNAW) .
From 2007-2009 I wrote columns for Bionieuws , a bi-weekly magazine for Dutch biologists.
I am associate editor of the Journal of Animal Ecology (since 2007), reviews editor of the Journal of Avian Biology (since 2011) and Editorial Board member of Frontiers in Zoology (since 2012) .
| | |
| --- | --- |
| Laatst gewijzigd: | 25 juni 2022 14:39 |