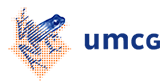 dr. R.G. Withagen
Assistant Professor

---
Affective Gibsonian Psychology
In my theoretical work I aim to develop an ecological approach to our affective engagement with the environment. The central idea is that we are not simply in the environment, but relate to it—things matter to us. Starting from Gibson's central concepts, and drawing upon phenomenology, developmental systems thinking, and insights from clinical psychologists, I aim to develop a theoretical framework that allows us to understand our emotional engagement with the environment (and the individual differences therein), without returning to the Cartesian assumptions that have plagued psychology since the 17th century.
Affordances and playgrounds
Ever since their inception in the 19th century, playgrounds have received serious attention from architects, designers, urban planners, sociologists, psychologists, and human movement scientists. Adopting an ecological perspective, I aim to understand the relationship between playing behavior and affordances (the possibilities for action the environment offers). Are children attracted to challenging behavioral possibilities in playscapes? To what extent are children capable of perceiving the affordances in playgrounds? This research is motivated by the idea that the study of affordances should focus on daily activities.
| | |
| --- | --- |
| Last modified: | 20 June 2019 4.35 p.m. |