P. (Panos) Merkouris, Prof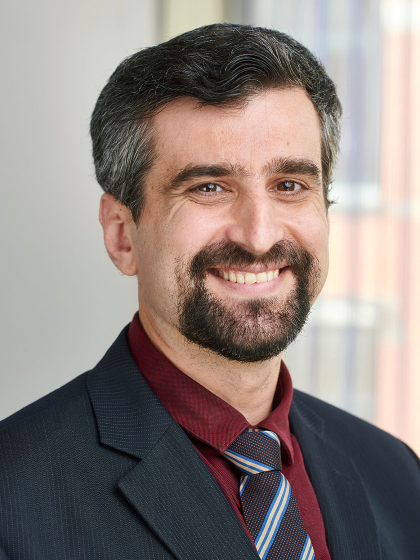 ---
Field/Discipline
Expertise
Law of Treaties, Sources of International Law, Interpretation, International Dispute Settlement, State Responsibility, Theory of International Law, International Environmental Law, Human Rights & Humanitarian Law

NOTABLE AWARDS & POSITIONS

Prof. Merkouris has received a number of prestigious grants, awards & fellowships (in more detail see 'CV' section). More recently, in 2018 he received an ERC Starting Grant of 1.5 million EUR for a 5-year project, entitled The Rules of Interpretation of Customary International Law (TRICI-Law, website at: www.trici-law.com). The project aims to demonstrate that the unwritten rules of international law (customary international law) are subject to a process of interpretation that bears similarities to the one that we are accustomed to employing when we are dealing with written texts, and more specifically international treaties.

In the context of this project, Prof. Merkouris in collaboration with Cambridge University Press, agreed in 2020 to create a Book Series entitled 'TRICI-Law', of which Prof. Merkouris will be the General Editor. The books and Volumes planned to appear in this Series will be Gold Open Access in an effort to promote access to information to the general public in conformity with Dutch and EU policies and efforts towards increased Open Access in academia (see in more detail 'Projects' section).

In 2019, Prof. Merkouris was also selected to become a member of the Young Academy Groningen, and with members of the 2019 Cohort he is involved in the SOCRATES (Scientists Offering CReating Answers To Enquiring Students) and In the LOOP projects (see in more detail 'Projects' section).
Other positions
General Editor of the TRICI-Law Book Series published by Cambridge University Press (2020-...)
Editorial Board Member of the Leiden Journal of International Law (2020-...)
Editorial Board Member of the Netherlands Yearbook of International Law (2020-...)
Open Access Ambassador of the Faculty of Law of the University of Groningen (2020-...)
Member of the Young Academy Groningen (2019-...)
Member of the Coordination Committee and Website Administrator of the ESIL Interest Group on International Legal Theory and Philosophy (2019-...)
Advisory Board Member for Projects of Excellence (University of Verona) (2018-...)
Founding Member & Co-Rapporteur, International Law Association Study Group on Content and Evolution of the Rules of Interpretation (2015-2020)
Research Fellow of Athens PIL (Athens Public International Law Center) (2015-...)
Editorial Board Member of the International Community Law Review (2013-...)
| | |
| --- | --- |
| Last modified: | 25 June 2022 11.17 a.m. |