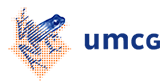 dr. M.S. (Michel) Brink
Sport Scientist (universitair docent) ---
Dr. Michel Brink is Principal Investigator and Assistant Professor (universitair docent) in Human Movement and Sport Sciences. In his research he aims to optimize sport performance and prevent injuries and overtraining by monitoring the stress-recovery balance. He uses a holistic approach and studies both physical stress of training (training load) and psychosocial factors in the personal life of players. His work is published in a number of high-ranked international journals and presented at conferences all over the world. He is a scientific advisor and collaborates with several Professional Football Clubs and National Olympic teams.
In addition to his research, Michel teaches in the areas of Sportpsychology (BWB214) and Physiology of Training and Exercise (BWM134). Furthermore he supervises, literature reviews, bachelor, master and PhD research projects.
Before completing his PhD, Michel studied both physiotherapy and human movement sciences. After that, he worked for several years as a physiotherapist and university lecturer. Furthermore, he was a research coordinator and SportsFieldLab coordinator at the Institute of Sportstudies. In that position he developed an infrastructure to link research, education and business in sport.
Michel is currently part of the exam comittee (unpaid), the steering committee Football Science Groningen (FSG) (unpaid), the steering committee of TopsportTopics (unpaid) and he is an Associate Editor at Science and Medicine in Football (unpaid).
| | |
| --- | --- |
| Last modified: | 25 August 2023 2.06 p.m. |