M.M.E. (Marlies) Hesselman, LLM
Lecturer International Law / PhD researcher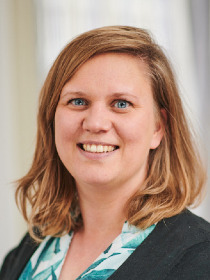 ---
ONGOING:

EU COST Action: ENGAGER 'European Energy Poverty: Agenda Co-Creation and Knowledge Innovation' (2017-present)

The
EU Cost Action ENGAGER - European Energy Poverty
is a European-wide interdiscplinary network of scholars and practioners that jointly seek to define, understand and design effective policy action on the phenomenon of 'energy poverty' in Europe. I joined ENGAGER as a Dutch Member of the Management Committee, and act as co-lead of Working Group 3 on "Dialogues - Co-producing Emancipatory Research and Practice, with dr. Sergio Herrero Tirado (Autonomous University Barcelona). ENGAGER is funded for 2017-2021, with a total budget of aprox. EUR 600.000.
ENGAGER COVID Energy Map (2020-present)

From 2020, I have co-produced and managed the
COVID-19 Global Energy Map
: a unique evidenced-based global database of 380+ energy poverty laws and policies introduced in 120+ countries to ensure affordable and uninterupted household energy supplies during the crisis. It is a joint research effort under the EU ENGAGER network, led by myself, Anaïs Varo (University of Girona), Rachel Guyet (Centre International de Formation Européenne-CIFE), Harriet Thomson (University of Birmingham).
ENLIGHT/DAAD Collaboration UG-Göttingen-Ghent (2021 - present)

In the context of the ENLIGHT project interdisciplinary research is undertaken funded by ENLIGHT/DAAD for the creation of an improved longitudinal data-set for the COVID-19 map. This includes cooperation between researchers from the Law Faculty at UG (Hesselman), Economics Faculties at Göttingen (Zarzoso and Torres Munguia) and Ghent (Ruyssen).
Jean Monnet Module - Intensive Course Scuola Superiore Sant'Anna Pisa: European and International Human Rights Standards in Disaster Settings (2021-2023)

Led by Prof. Emanuele Sommario of Scuola Superiore Sant'Anna Pisa, this is a three year summer school project on human rights and disaster. The school will run three times in Pisa in 2021, 2022 and 2023. I participate as key teaching staff.
Yearbook of International Disaster Law (2017-present)

As co-editor of the new
Yearbook of International Disaster Law (Brill Nijhoff Publishers)
, together with Giulio Bartolini, Dug Cubie and Jacqueline Peel, I am co-responsible for solliciting, reviewing and publishing input for the Yearbook, the first volume of which will appear in 2019 (YIDL 2018). The YIDL aims to explore and establish the field of International Disaster Law as a new and seperate field of law, and function as a hub for publications. I am also responsible for the annual IDL in practice section on human rights law. The YIDL is supported with funding by the IFRC.
Global Health Law Groningen/Groningen Centre for Health Law (2015-present)

FINALIZED:

2020: ENGAGER International Conference: The Right to Energy in Theory and Practice (University of Groningen, 8-9 January 2020)

Together with Anaïs Varo (University of Girona) I organized and hosted a two-day
international disciplinary workshop
on the Right to Energy in Theory and Practice at the Faculty of Law of the University of Groningen, on 8-9 January. It was organized as part of the EU COST Action ENGAGER European Energy Poverty and brought together over 50 academics and practioners from over Europe and beyond (Uganda, Taiwan, Australia) to discuss the content and practice of the right to energy. The international workshop led to a
podcast series
, produced by EnACT:
2017-2018 Workshop Series on 'International Law for the Sustainable Development Goals' (IL4SDGs)
2013-2014 Seminar Series on 'Human Rights for Essential Public Services Provision' and related book project

| | |
| --- | --- |
| Last modified: | 25 June 2022 2.34 p.m. |