M.H. (Marja) Cantell, Dr
Assistant Professor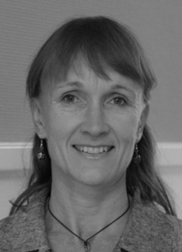 ---
Since 2010, I reside in the Netherlands where I've collaborated with researchers and students from the University of Groningen; University Medical Centre Groningen; Beatrixoord UMCG Centrum voor Revalidatie; Hanze University Groningen; Codarts University of the Arts, Rotterdam.
Throughout the last two decades, I have been involved in multidisciplinary projects together with researchers and students from Scandinavian, European, North-American and Australian universities, including; Western Australian Developmental Coordination Disorder (DCD) Research Group and Notredame University, Australia; Faculty of Sport & Health, University of Jyväskylä, Finland; University of Calgary, Canada; CanChild MacMaster University, Canada.
The most recent project in which I've co-supervised two PhD candidates and dozens of BA- and MA-students together with Suzanne Houwen, Alexander Minnaert & Tanja Kakebeeke, is called the MELLE: A longitudinal study of the relationships between motor, executive and language development and learning outcomes in 3-7 year old children (PhD project of Erica Kamphorst; alumni Gerda van der Veer; co-promotors Cantell & Houwen) More info below.
1. A longitudinal study of the relationships between motor, executive and language development in children with and without developmental risk for Developmental Coordination Disorder and language disorder
[Relatie tussen motorische ontwikkeling, taalontwikkeling en executieve functies bij kinderen van 3 tot 5 jaar met en zonder een risico op Developmental Coordination Disorder en taalstoornissen]
http://www.rug.nl/gmw/pedagogy-and-educational-sciences/research/melle/
The relationship between motor performance and executive functioning in 3- to 5-year-old children: does operationalization matter? — the University of Groningen research portal (rug.nl)
Well begun is half done: unfolding multiple pathways to school readiness — the University of Groningen research portal (rug.nl)
2. Intrinsic and external variables associated with children's motor competence (PhD project of Donna Niemistö, U. of Jyväskylä, Finland; co-supervision Cantell, Juutinen, & Sääkslahti)
JYX - Skilled kids around Finland : the motor competence and perceived motor competence of children in childcare and associated socioecological factors (jyu.fi)
3. Cross-cultural Dutch adaptation of the Adolescent Motor Competence Questionnaire (AMCQ) and preliminary exploration of its psychometric properties (PhD project of Amanda Timler, University of Notredame, Fremantle, Australia)
https://doi.org/10.1016/j.ridd.2016.08.005
4. Reliability and validity of the Finnish version of the Motor Observation Questionnaire for Teachers (PhD project of Piritta Asunta, U. of Jyväskylä, Finland)
https://doi.org/10.1016/j.humov.2016.12.006
JYX - Motorisen oppimisen vaikeuden tunnistaminen ja tukeminen kouluympäristössä (jyu.fi)
5. Psychometric properties of the Dutch version of the Little Developmental Coordination Disorder Questionnaire (LDCDQ-NL; Cantell, Houwen, & Schoemaker, 2018)
https://doi.org/10.1016/j.ridd.2018.02.010
6. Physical activity in families with young children (Y-Be-Active)
https://doi.org/10.1093/pch/17.3.e20
7. Evaluating Emotional Well-Being after a Short-Term Traditional Yoga Practice
https://doi.org/10.1155/2016/7216982
8. Inclusive, mixed ability dance, e.g., 'I can dance' (wijkproject); Nightwalker 2 - Toucheddef by Andre Arends & Saskia Damen)
9. Scoping review on dance movement therapy methods, co-operation with Rosemarie Samaritter: Samaritter, R., & Cantell, M. (2020). Wording the complexity of dance movement therapy: A scoping review on how dance movement therapists describe their clinical practice. In H. Wengrower & S. Chaiklin (Eds.), Dance and Creativity within Dance Movement Therapy (pp. 111-123). eBook ISBN9780429442308
10. Quality of movement and embodied observation in children with and without developmental disabilities (co-operation with Darcy McGehee)
| | |
| --- | --- |
| Last modified: | 19 January 2023 11.03 a.m. |