prof. dr. M.A. Loi
Professor of Photophysics and Optoelectronics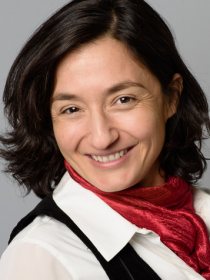 ---
- 2020-2024: NWO Materials Challenges "MetaMaterials for OptoElectronics (MeMOE)"

- 2020-2020: NWO Take-off phase1"Direct conversion X-ray detectors based on quantum dots".
- 2020-2023: Solar-Era Net 2019: "Industrial roll-to-roll (R2R) printing of highly efficient non-fullerene acceptor (NFA)-based organic photovoltaics (OPV)".
- 2018-2022: NWO Materials for Sustainability grant "Hot-carriers extraction in tin-based perovskite solar cells to exceed the Shockley-Queisser limit".
- 2013-2018: ERC StG "Hybrid solution processable materials for opto-electronic devices" (Hy-SPOD)
- 2012-2016: STW-DFG "Polymer-wrapped carbon nanotubes for high performance field effect transistors".
- 2011-2015: FOM "Towards bio-solar cells" project.
- 2011-2021: Fom Focus Group "New Generation Organic Photovoltaics"
- 2009-2013: FOM industrial project "Unraveling lipid Amilose inclusion compounds".
- 2007-2011: Project leader of the project: "Nano-Hybrids for Photonic Devices (NaPhoD)" in the framework of the NanoSci-Era (ERA-net scheme of the European Union).
- 2006-2010: Scientific leader RUG group of the Marie Curie training network Nanomatch.
| | |
| --- | --- |
| Last modified: | 15 May 2020 3.13 p.m. |