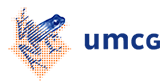 prof. dr. M.A.J. de Koning-Tijssen
Hoogleraar Bewegingsstoornissen, neuroloog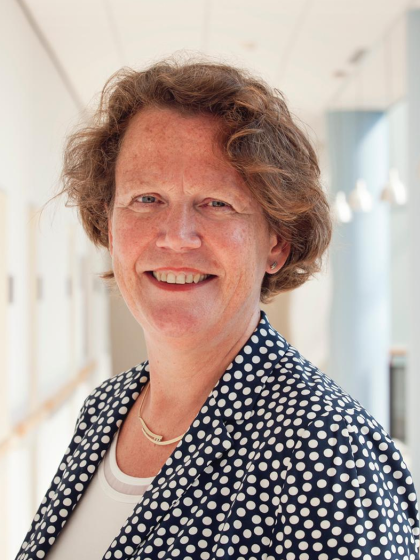 m.a.j.de.koning-tijssen umcg.nl
---
Prof dr Marina AJ de Koning-Tijssen (1964) started her medical studies in 1982 and finished (cum laude) in 1990 at the Leiden University. For her doctoral thesis she worked for five months as a research fellow with Prof DS Zee, Department of Neurology, Johns Hopkins University, Baltimore, USA.
In the period 1991 -1998 she was a resident at the department of neurology, Leiden University Medical Centre (Prof Dr RAC Roos). She defended her thesis' Hyperekplexia, startle disease' in 1997 and finished her neurology training in 1999.
As a clinical and research fellow she worked 14 months (1998-1999) at the prestigious MRC Human Movement and Balance Unit, The Institute of Neurology, Queen Square, London, England with prof P Brown.
From September 1999 till January 2012 she worked as a neurologist and from 2007 as Principal Investigator in the department of neurology, Academic Medical Centre, Amsterdam. During this period she was co-promotor five times. Over the years she supervised several medical students, PhD students, research fellows, and neurologists performing a clinical fellowship. She regularly is member of PhD defending committees, gives lectures, teaching courses, and organises national and international congresses.
In January, 2012 she started as professor in Movement Disorders at the department of neurology, University Medical Centre Groningen.
The most prestigious prizes awarded to her are the NWO-VIDI Laureaat (2004) for the project "Myoclonic Dystonia: borderland between neurology and psychiatry" and the ZonMW-TOP grant (2019) for the project " Next Generation Phenotyping: The next move in movement disorders".
Research
Her research line Jerky movements (Myoclonus-Tics-Startle) & Dystonia is from basic research to patient care.
Clinical studies are focussed on the phenotyping the movement disorders and studying the psychiatric and cognitive co-morbidity.
Basic research is focussed on genetic aspects. A large database on hyperkinetic movment disorders has been built and genetic studies are performed
Functional studies include neurophysiological and imaging studies (functional MRI and SPECT/PET). The aim of the functional studies is to improve diagnostic procedures and to gain inside in the pathophysiology of movement disorders.
Care
In 2010 she initiated Dystonie Net, a national collaboration between neurologists and physical therapists on research, education and treatment of cervical dystonia in collaboration with the neurology departments of the UMCG, AMC, LUMC, and UMCN. At the UMCG she is one of the initiators of the multidisciplinary outpatient clinic pediatric movement disorders (2012). In 2014 the neuropsychiatric movement disorder multidisciplinary outpatient clinic started. She was involved in the DystonieNET national protocol botulinum toxin treatment cervical dystonia (2013).

She is head of the in 2015 officially established Expertisecenter for movement disorders in children and adults. The centre is officially part of the European Rare Network (ERN) for rare neurological disorders. The centre includes 10 disorders: dystonia, myoclonus, paroxysmal dyskinesia, hyperekplexia, psychogenic movement disorders, ataxia, inherited congenital spastic tetraplegia, rare choreic movement disorder & Huntington's disease, neurodegeneration with brain iron accumulation, and neurometabolic disease related to movement disorders.
Promoter
2019 B Nijmeijer Torticollis: Identification of cortical and spinal motor contributions in cervical dystonia. University of Amsterdam
2018 M Kuiper The clinical assessment of motor behaviour in developing children. University of Groningen
2018 R Brandsma The reliability of diagnostic measures in Early Onset Ataxia. University of Groningen
2018 R Zutt Myoclonus: a clinical approach. University of Groningen
2018 E Zoons Dopamine-serotonin dysbalance and the relation to Myoclonus and psychiatric co-morbidity in dystonia. University of Amsterdam
2017 M Broersma Neuroimaging in tremor and functional motor disorders. University of Groningen
2017 C Mentzel 'The course recognition and treatment of movement disorders in severe mental illness'. Psychiatry, University of Maastricht.
2017 M Smit Psychiatric co-morbidity in dystonia syndromes: is serotonin the common pathway? University of Groningen
2017 S vd Salm Functional & psychiatric studies and jerky movements. University of Amsterdam
2017 E Nibbeling Genetics in dystonia and ataxia. Genetics, University of Groningen
2016 E Smit Graphical tasks to aid in diagnosing and monitoring Parkinson's disease. University of Groningen
2015 M vd Stouwe Diagnosis and imaging of essential and other tremors. University of Groningen
2014 E de Bruijn Isometric and dynamic control of neck muscles. Reflexive contributions and muscle synergies. Delft University of Technology.
2014 J Groen Genetic associations in focal dystonia. University of Amsterdam
2013 F Contarino Improving surgical treatment for Movement disorders. University of Amsterdam
2012 J vd Meer Functional changes in hyperkinetic movement disorders; an EMG-EEG-fMRI study. Physicist, University of Amsterdam
Co-promotor (University of Amsterdam)
2012 K Ritz Genetic studies in Myoclonus Dystonia, geneticist
2011 R Beukers Imaging in hyperkinetic movement disorders
2009 M Bakker The Startle reflex in anxious children, psychologist
2008 EM Foncke Myoclonus Dystonia; clinical and functional aspects
2006 AF van Rootselaar Familial cortical myoclonus or tremor with epilepsy
Awarded with the Storm van Leeuwen - Magnus price 2009.
Committees
2019 MDS International Executive Committee 2019-2023.
2019- Transitional Board of Directors Functional Neurological Disorder Society.
2017- Secretary, Int. Parkinson & Movement Dis. Society-European Section
2017- Task force Genetic Nomenclature, Int. Parkinson & Mov. Dis. Society
2016- European Rare disorder Network board. Rare Neurological Disorders.
WP4 chair: Expert Care Coordination. http://www.ern-rnd.eu/index.php
2016- Rare Disorders committee, European Academy of Neurology
2016- Task force Rare Movement Disorders, Int. Parkinson & Mov. Dis. Society
2015-17 Secretary-Elect, Int. Parkinson & Movement Dis. Society-European Section
2014- Task force Dystonia, Int. Parkinson & Movement Disorders Society
2013-17 Program committee, Int. Parkinson & Movement Disorders Society
2011-16 Chair of clinical line, European COST platform Dystonia.
http://www.cost.eu/COST_Actions/bmbs/BM1101/
2011-16 Member board of Dystonia Europe
2009-17(chair 2013-) Bylaws committee Int. Parkinson & Mov. Dis. Society
National
2017- Behandeling/ diagnostiek CP/bewegingsstoornissen bij kinderen
2015- Chair of the national expertise center Movement Disorders Groningen, since 2016 oficially part of an European Reference Network: Rare Neurological Disorders (http://movementdisordersgroningen.com/nl/patientenzorg/expertise-centrum)
2014-2017 Member NWO-GOVIDI advisory board
2010- President DystonieNet (http://dystonienet.nl/)
2009- 2012 Member NWO-VENI advisory board
2008- 2012 Member Scientific advisory board Prinses Beatrix Fonds
2008- 2012 Member WFN Research Group on Parkinsonism and Related Disorders
2006- Member (2006-11 President) Dutch movement disorder section
2005- 2009 Member of the board of the Dutch-Flemish Tourette Surgery Study Group
2004-2018 Member (2008-, President) medical advisory board dystonia patient society
Local Groningen
2013-2016 Healthy Aging / 'Doelmatigheid' Grant committee
2014- MD-PhD Grant committee
2014- VENI advisory board
Editorial board
2016- Editorial Board ''Basal Ganglia'
2014- Editorial Board Journal of Clinical Movement Disorders
2011- Editor frontiers in movement disorders
Nevenwerkzaamheden: geen
Website http://movementdisordersgroningen.com/
| | |
| --- | --- |
| Laatst gewijzigd: | 16 april 2019 12:13 |