prof. dr. L.W. Beukeboom
Professor Evolutionary Genetics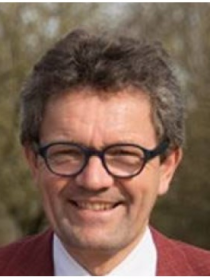 +31 50 36 32092
(Janka van den Berg, Mon 08.30-15.00h, Tue 08.30-16.00h, Thu 08.30-16.00h)
---
My expertise field is evolutionary genetics and entomology. My research focuses on the genetics and evolution of insect reproductive modes and behaviour, including mechanisms of sexual and parthenogenetic reproduction, sex determination, haplodiploidy, photoperiodism and life history traits. My main research organisms are parasitoid wasps (Nasonia, Asobara, Leptopilina) and flies (Musca, Drosophila). I also have an interest in rearing insects for food and feed, insect pest control and biological control.
Below you find an overview of our ongoing research including potential MSc-project opportunities. If you like to get more details about a specific project or discuss concrete plans for your (MSc) project development, please contact the respective supervisors. You can also contact me for any questions.
Current projects
NWO Open Programme:
Temperature fluctuations as universal engine for evolutionary diversification of sex-determination: a theoretical study using mechanistic models [coordinator Ido Pen]]
Marie Curie ITN CINCHRON (2018-2021): Genetics of insect biological timing [coordinator Bambos Kyriacou]
NWO Gesloten Kringlopen (2018-2021): Towards utilizing livestock manure for mass rearing of houseflies for feed
NWO Groen: Biological control of the new invasive pest species Spotted Wing Drosophila (SWD) [coordinator Bregje Wertheim]
Marie Curie ITN BINGO (2015-2018): Breeding insects for next generation biocontrol [coordinator Bart Pannebakker]
Current PhD-projects
Jelena Prodic - Genetic basis of biogeographic variation in Nasonia circannual clock
Kelley Leung - Genomic basis of life history traits and reproductive potential in selected and polyploid strains of Nasonia vitripennis
Fangying Chen - How a reproductive parasite turns its host asexual
Yuan Zou - Genomics of sex determination and reproduction in the parasitoids Nasonia and Asobara
Martijn Schenkel - Is sex chromosome evolution driven by sexual antagonism? A test with houseflies
Astrid Kruitwagen - Biological control of the new invasive pest species Spotted Wing Drosophila
Xuan Li - Genomic localization and characterization of male-determining factors in the housefly
Pina Brinker - Reproductive parasitism in a love triangle – Wolbachia, master manipulator or microbe mediator?
Pauline Romeyer - Ultradian, circadian and seasonal clocks in Nasonia
| | |
| --- | --- |
| Last modified: | 12 November 2018 6.43 p.m. |