prof. dr. L. Avraamidou
Associate Professor, Rosalind Franklin Fellow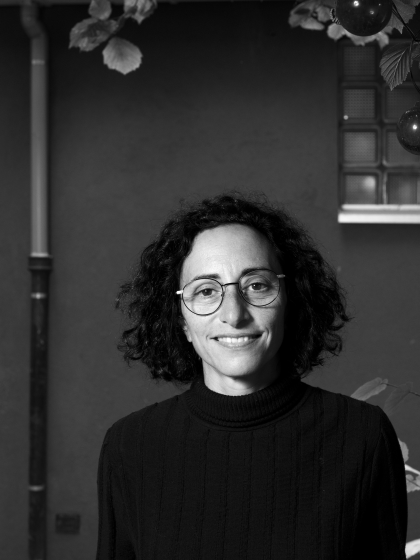 ---
Find out more information at: www.lucyavraamidou.com
ALL-INTERACT: Widening and diversifying citizen engagement with science (EU-H2020, 2020-2023; Budget: 1.1 million euro, with dr. M. Lopez Lopez)
The project aims examine and address long-standing inequalities and exclusion of specific groups (women, refugees, LGTBQIA+, ethnic/religious minorities) from science in the European context.
Generation AI: Teaching children with/about Articificial Intelligence (EU-Erasmus+, 2020-2022, Budget 275.440)
The aim of the GENERATION AI project is to support educators and students in developing an evidence-based understanding of the complexities and basic principles of AI, computational thinking, and how they can be integrated in teaching learning to promote creative problem solving, resilience, and design thinking. A secondary goal of the project is to support teachers and students to become more critical consumers of technology applications across their life span.
Beyond gender: Intersectional identity as a lens to examining women's (non)-participation in science (RUG, 2017-2021; Budget: 25,000 euro)
Grounded within a combined theoretical framework of intersectionality, identity, and narrative, the project examines the intersectional identities, lived experiences, and educational pathways of women in science. A deeper and comprehensive understanding of how different identities (e.g., gender identity, racial identity, class identity, religious identity) and life-experiences might influence women's science careers trajectories allows us to shift the focus away from a deficit model where gender alone is considered.
ROOTS: Ik ben science! (RUG, 2018-2022, PhD project)
ROOTS is a science enrichment, multilingual, community-based programme that draws on disciplines in science, technology, the arts, the environment, engineering and mathematics (STEAM). ROOTS is used to refer to the urgency of communities moving towards a more environmentally sustainable future. "Ik ben Science" is used to refer to the programme's aspiration to increase minoritized children's self-identification with science and to support them in developing an understanding of the diversity of STEM careers.
Using Mobile Augmented Reality Games to Develop Key Competences through Learning about Sustainable Development (EU-Erasmus+ KA2, 2019-2021, 2019-2021; Budget: 287,000 euro)
The project includes the design, implementation, and evaluation of mobile augmented reality games and related curricular materials in the context of seconday school science. The purpose of the project is to support teachers' and students' develop key competencies in teaching and learning about sustainable development.
Preparing Teachers and Students for a Digital World (EU-Erasmus+ KA2, 2019-2021; Budget: 286,000 euro)
The project includes the design of an interdisciplinary STEAM (science, technology, engineering, arts, mathematics) program to empower students, school leaders, and communities to apply STEAM activities, robotics, and digital tools for the purpose of supporting them in developing 21st century skills. As part of the project, an innovative, interactive, open-access e-learning space will be developed which will provide a set of readily available resources for school teachers.
Physics teachers' identity development (State University of Malang, Indonesia, 2020-2021; Budget: 4,500 euro)
The project includes the design of a professional development program for physics teachers in Indonesia following a research evaluation of the factors that impact the development of their identities (e.g., culture, religion, university coursework).
| | |
| --- | --- |
| Last modified: | 25 October 2020 11.02 a.m. |