prof. dr. ir. K. van Ittersum
Professor of Marketing and Consumer Well-Being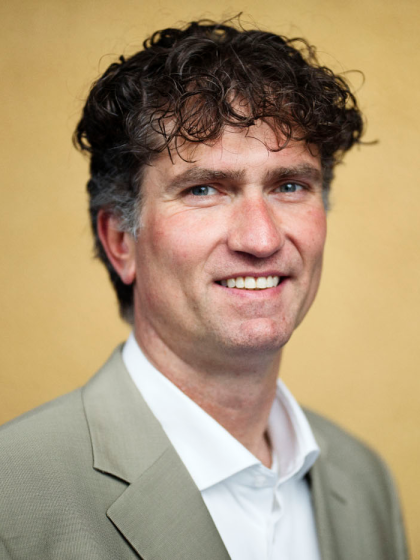 ---
Van Ittersum conducts substantive research to help improve consumer well-being—a state of flourishing that involves health, happiness, and prosperity.* Contrary to common belief, his research shows that taking consumer well-being into consideration can result in win-win outcomes for both consumers and firms.
To help consumers make healthier food choices and control their daily caloric intake, Van Ittersum examines the impact of environmental factors on food intake. His research has among others shown how the shape of glasses and the size and color of plates and bowls influences the consumption of foods and drinks. His work on plate size and color suggestibility (Journal of Consumer Research) was featured on ABC News (Good Morning America), CNN, Forbes, The Huffington Post, and for instance NPR. Furthermore, practitioners are taking notice and adjust their practice (Wall Street Journal, 07/07/08]). A growing number of restaurateurs are advised to replace short, wide glasses by tall, slender glasses to reduce costs (Smartmoney.com), and more and more health websites recommend replacing larger by smaller dinnerware to reduce consumption, including the three most popular health websites: WebMD.com, NIH.gov, Medicinenet.com (18, 12, and 7 million visitors/mo).
Besides consumer health, Van Ittersum aims to improve the prosperity of consumers living in poverty. With a growing number of households living on tight incomes, Van Ittersum studies how budget shoppers—consumers who shop with an explicit and consequential budget—manage to stay within their budget while shopping for groceries. He among others demonstrated that budget shoppers trying hard to mentally track their in-store spending are more prone to overspending (ScienceDaily, Yahoo!). Van Ittersum recently demonstrated that real-time spending feedback from smart shopping carts and handheld scanners allows budget shoppers to more optimally spend their budget and improve their shopping experience (Reuters, Yahoo!).
On the interface of health and prosperity, Van Ittersum is currently trying to unravel why people living in poverty are more prone to obesity. Research has long suggested that people living in poverty exhibit a less healthy life style. In ongoing research, Van Ittersum is examining what drives unhealthy food choices among those living on tight budgets and what can be done to improve their situation.
Dr. Van Ittersum's research has resulted in publications in leading journals in marketing (Journal of Consumer Research, Journal of Marketing, Journal of Marketing Research), management (Management Science, Organizational Behavior and Human Decision Processes), medicine (British Medical Journal, Annals of Internal Medicine), and agricultural economics (European Review of Agricultural Economics, Journal of Agricultural Economics). His work is widely cited in marketing, medicine, nutrition and dietetics, food science and technology, public, environmental, and occupation health, psychology, and economics and has drawn extensive media attention (e.g., The Wall Street Journal, The New York Times, LA Times, Forbes, USA Today, Associated Press, ABC News, MSNBC, CBS News, BBC News, The Times of London, Canadian Broadcasting Corporation, Daily Telegraph (Australia), United Press International).
He has received over $1.3 million in research grants from national and international governments and businesses (e.g., Unilever, Deere & Company) as well as professional organizations (Marketing Science Institute, Association for Consumer Research).
He is a former member of the Editorial Review Board of the Journal of Experimental Psychology: Applied. Currently he serves on the Editorial Review Board of the Journal of Consumer Research, Journal of Marketing, Journal of Marketing Research, and the International Journal of Research in Marketing. Furthermore, he co-edited the inaugural issue of the Journal of the Association for Consumer Research entitled "The Behavioral Science of Eating".
Dr. Van Ittersum has extensive experience teaching Strategic Brand Management at the undergraduate, MBA, and Exec levels. He was a "2012 Hesburgh Award Teaching Fellow" at the Georgia Institute of Technology. Furthermore, he was elected "Outstanding Elective Professor of the Year" in the GaTech evening MBA program in 2012.
He joined the Department of Marketing at the University of Groningen as a Professor of Marketing and Consumer Well-Being in 2013. His inaugural speech can be found here. Per January 1, 2017, Van Ittersum is the Scientific Director of the Marketing Research Program at the Faculty of Economics and Business.
| | |
| --- | --- |
| Last modified: | 12 April 2018 2.47 p.m. |