prof. dr. J. Woltjer
Hoogleraar Stedelijke Ontwikkeling en Planning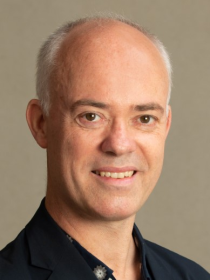 ---
Johan Woltjer (1968) is a Professor of Regional Planning and Development at the Department of Planning, University of Groningen, the Netherlands. His work career has included positions at the University of Groningen, the University of Twente, and the University of Amsterdam. He has established research projects and delivered policy advice for several institutions including the EU, the OECD, and a large variety of Dutch government agencies. Commissioned work (reports, recommendations, and presentations) for these institutions has focused on issues of spatial planning, development, water, governance and project evaluation.
Prof Woltjer concentrates his research work on institutional innovations for regional planning issues (specifically coastal and urban regions), and, among other things, the role of capacity building, governance and resilience in spatial planning. Most of this work has contributed an international and internationally comparative view to the field, particularly focusing on Europe and South-Eastern Asia (e.g., Indonesia and China). The impact of his work is visible through papers and articles on urban governance, regional development, coastal management, policy evaluation, and capacity building, appearing in high-impact journals such as the Journal of the American Planning Association, Land Use Policy, International Development Planning Review, International Planning Studies, Environment and Planning A & B, and Planning Practice and Research. Recent books were 'Consensus Planning, the relevance of communicative planning theory in Dutch infrastructure development', and as a co-editor, 'New principles in planning and evaluation' (Ashgate), and 'Evaluation for Participation and Sustainability in Planning' (Routledge).
His work is funded by prestigious grants, such as from the Royal Dutch Academy of Sciences (KNAW) for research on urban development and planning in Indonesia, and from the Netherlands Organisation for Scientific Research (NWO) for a study on flood-resilient cities.
Throughout his career, Prof Woltjer has been committed to teaching and capacity building in his field. He is the author of the 'Facetten van de Planologie' (Kluwer), a leading text book for undergraduate students in the Netherlands. Prof Woltjer has also been instrumental to the development of international teaching programs, like the Master program for Environmental and Infrastructure Planning in Groningen. He has established advanced collaboration with international partners including the Institute of Technology, Bandung, Indonesia (Development Planning and Infrastructure Management) and the Universität Oldenburg, Germany (Water and Coastal Management), both for teaching and research. The international focus in his work is reflected not only through his written work and invited chapters and reports, but also in his role for various research networks, in particular the international Planning Evaluation group and the Resilience and Risk Mitigation Strategies Group.
| | |
| --- | --- |
| Laatst gewijzigd: | 03 april 2020 15:08 |