dr. J.P.R. (Jean-Pierre) Thomassen
lecturer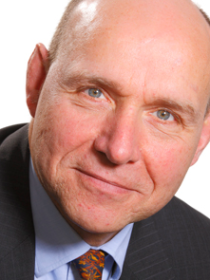 ---
Education
1974-1981: Atheneum B, Maastricht
1982-1983: Military service (sergeant)
1983-1987: Hotelschool The Hague (graduated)
1987-1991: Erasmus Universiteit Rotterdam, Business Economy (Graduated)
2009-2018: Rijksuniversiteit Groningen, Phd Thesis on Service Guarantees (defended February 2018)
For my thesis I used a number of methodologies: Delphi study, focus groups, concept mapping, in-depth interviews, grounded theory, vignette studies and statistical analysis (mainly ANOVA's)
Consultancy experience:
1991-1992: Employee quality management and customer loyalty at ABN-AMRO Bank The Hague
1991-2001: Founder and managing partner of a consultancy firm specialized in service management (TQM Consult, later MSR Consulting Group). MSR Consulting Group was founded by prof. Jaques Horovitz respnsible for marketing at Club Med.
2001-2007: Continued as an independent consultant (TQM Consult).
2007-2013: Worked for TNO Management Consultants as a senior consultant.
2014-2020: Independent consultant (customerdelight.nu/TQM Consult).
For appr. 30 years I am working as a consultant with customers on customer centricity related issues like:
Measuring customer satisfaction and loyalty
Developing a vision on customers and customer centeredness
Developing and implementing service guarantees
Analysing and improving customer journeys
Optimization of complaint management and use of customer reviews
Improving customer centered culture and making HR-instruments support this culture
As a consultant I worked for several industries.
Teaching experience:
Intermediair Trainingen: provided training on customer centeredness for 5 years (2-4 times a year)
Business School Nederland: provided training on defensive marketing for 10 years (2-3 times a year)
School for Customer Management: lectures on customer delight and service excellence once a year
Beeckestijn Business School: for 4 years core teacher for a post-hbo course on Service Excellence. Beside providing some of the lectures also individually coaching of students with their personal assignment.
Hotelschool The Hague: course on Service Excellence Audit starting in 2019.
RUG: since September 2018: part time marketing lecturer
Other:
I was for 8 years member of the supervisory board of Van Houtum Papier; large paper manufacturer in Swalmen (portfolio responsibility: marketing)
Delivering outstanding customer experiences through service excellence. I participated in 2013-2015 for The Netherlands in a European task force headed by Prof. Matthias Gouthier to develop this European CEN/TS 16880 guideline.
Publications (books in bold):
Thomassen,J-P.R.; In't Veld, E; Winthorst, H.H.; Klanttevredenheid, de succesfactor voor elke organisatie; Kluwer Bedrijfsinformatie; Deventer; 1994
Thomassen, J-P.R.; De klantgerichte organisatie, stap voor stap;

Beaumont Quality Publications; Alphen a/d Rijn; 1995
Thomassen, J-P.R., Hart, C.; Buitengewone servicegaranties; de doorbraak in klantgerichtheid; Holland Management Review; winter 1995
Thomassen, J-P.R.; In zes stappen naar een klantgerichte facilitaire organisatie; Het facility management handboek; juni 1996
Thomassen, J-P.R.; Buitengewone service- en tevredenheidsgaranties; Kluwer Bedrijfswetenschappen; Deventer; 1996
Thomassen, J-P.R.; Klanttevredenheid als dagelijkse kost; Sales Management; november 1997
Thomassen, J-P.R.; Service-specificaties en servicerichtlijnen, brug tussen klantenwens en interne organisatie; Tijdschrift voor Marketing; januari 1997
Thomassen, J-P.R.; Waardering door klanten, klantenmanagement als fundament voor totale kwaliteit; Samsom/INK; Deventer; 1998
Thomassen, J-P.R.; Verbeter uw bedrijfsresultaat door klantensegmentatie; Sales Management; September 1998
Thomassen, J-P.R.; Klanten doelmatig managen met bedieningsconcepten; Sales Management; oktober 1998
Thomassen, J-P.R.; Klantbenadering teveel verzuild; Tijdschrift voor Marketing; juni 1998
Thomassen, J-P.R.; Klanten doelmatig managen met bedieningsconcepten; Sales Management; Oktober 1998
Thomassen, J-P.R.; Sturen op Customer Value; Banking Review; december 1999
Service Level Agreements en Service/Tevredenheidsgaranties: krachtige instrumenten voor klantenbinding; Banking Review; april 1999
Thomassen, J-P.R.; Klanttevredenheidsonderzoek: meer dan alleen maar een vragenlijst; Banking Review; maart 1999
Thomassen, J-P.R.; Klantenmanagement, synergie door integratie van klanteninformatie; Sigma; juni 1999
Thomassen, J-P.R., Starreveld, D.; Klachtenmanagement (artikelenreeks); Kwaliteit in Bedrijf; september 1999 – mei 2000
Thomassen, J-P.R.; De klantgestuurde organisatie, 50 methoden en instrumenten voor effectief klantenmanagement; Alphen a/d Rijn; 2001
Thomassen, J-P.R. Klantrendement, Winstverbetering door de juiste aandacht voor de juiste klanten; INK; Zaltbommel; 2001
Paymans, O.F.J.; Thomassen, J-P.R.; Segmenteren en op maat bedienen: CRM case Nassau Verzekering Maatschappij; Tijdschrift voor Marketing; april 2001
Thomassen, J-P.R.; Waardering door klanten en leveranciers (deel Padvinder-reeks); INK; Zaltbommel; 2001
Thomassen, J-P.R., Starreveld, D.; Klachtenmanagement, stap voor stap; Beaumont Quality Publications; Alphen a/d Rijn; 2001
Thomassen, J-P.R.; Zin en onzin van klanttevredenheid; Management Tools; maart 2002
Thomassen, J-P.R.; Het is hoog tijd voor een nieuwe generatie klanttevredenheidsonderzoeken; Kwaliteit in Bedrijf; Nummer 8; Oktober 2002
Klanttevredenheid, de zin en onzin. Grotere winstgevendheid door sturing op de waarde van en voor de klant; Kluwer; Deventer; 2003
Thomassen, J-P.R.; Zijn al uw klanten we zo belangrijk als u denkt?; Kwaliteit in Bedrijf; Januari 2005
Thomassen, J-P.R.; Klantenonderzoek op een hoger niveau: Sigma: Februari 2005
Thomassen, J-P.R.; Koning klant niet altijd winstgevend; Tijdschrift voor Controlling; oktober 2005
Thomassen, J-P.R.; Zonder klantgerichte medewerkers geen klantgerichte overheid; Overheidsmanagement; maart 2007
Thomassen, J-P.R.; De klantgerichte overheid; werken aan en voor tevreden burgers en organisaties; Kluwer; Deventer; 2007
Thomassen, J-P.R.; Groen, M.; Werken aan een klant- en vraaggericht ziekenhuis; Sigma; augustus 2007
Jong, A. de, Thomassen, J-P.R.; Klanttevredenheid volgens ISO; 100 vragen en antwoorden over ISO 9001 en ISO 10001 tot en met 10004; Nederlandse Normalisatie Instituut; Delft; 2008
Thomassen, J-P.R.; Beloften aan de cliënt, de toepassing van servicegaranties en kwaliteitshandvesten in de gezondheidszorg; Kwaliteit in Zorg; februari 2008
Thomassen, J-P.R, Laan, D., Kolk, R. van der; Responsieve en proactieve dienstverlening; Overheidsmanagement; oktober 2009
Thomassen, J-P.R.; De kracht van zorg- en servicegaranties; Zorgmarkt; oktober 2009
Albeda, H., Faber, F. & Thomassen, J-P.R.; Kwaliteitshandvesten als normatief kader voor publieke dienstverleners; in Burger Bewust: De Burger als impuls voor een klantgerichte overheid; red. Poelmans, M.; Burgerlink; oktober 2010
Thomassen, J-P.R.; Patiëntgerichte klachtenbehandeling, Kwaliteit in Zorg, Nr. 6, december 2010
Thomassen, J-P.R. & Ahaus, K., Klachten en kansen, de patiënt centraal in een laagdrempelige en effectieve klachtbehandeling van ziekenhuizen, Kluwer, 2011
Thomassen, J-P.R., Cliëntgericht klachtenmanagement, Zorgmarkt, november 2011
Thomassen, J-P.R., Een tevreden klant is niet goed genoeg!, Tijdschrift Controlling, januari/februari 2012
Thomassen, J-P.R., Haenen, C., Dohmen, A, & Staassen, M., Zorggarantie voor een transmuraal zorgpad, Kwaliteit in Zorg, februari 2012
Customer Delight, de kracht van het overtreffen van verwachtingen van klanten, Sigma, april/mei 2012
Thomassen, J-P.R., De Customer Delight Strategie; enthousiaste klanten en promoters door excelleren in klantgerichtheid, Kluwer, 2012
Thomassen, J-P.R., Customer Delight en enthousiaste klanten, vier ontwikkelthema's om dit te bereiken, Managementsite 11 december 2012
Thomassen, J-P.R. & Janssen, G. Vier maal meer rendement uit uw klanttevredenheidsonderzoek, elke klant telt, Managementsite 2013
Doeleman, H., Thomassen, J-P.R. & Van Wintzum, E., De 25 beste ideeen voor een meer inspirerende planning & control, Kluwer, 2013
J-P.R. Thomassen, Customer Delight in 5 stappen; hoe je klanten verrast en ze enthousiast, gelukkig en betrokken maakt en houdt, Vakmedianet, 2014
Thomassen J.P.R., Ahaus, K., Van de Walle, S. and Nabitz, U. (2014), "An Implementation Framework for Public Service Charters, Results of a Concept Mapping Study", Public Management Review, Vol. 16 No. 4, pp. 570-589
Thomassen, J.P.R., Ahaus, K. and Van de Walle, S. (2014), "Developing and implementing a service charter for an integrated regional stroke service: an exploratory case study", BMC Health Services Research; 14:141
J-P.R. Thomassen & de Haan, E., Service Excellence; werken aan excellente klantgerichtheid en uitzonderlijk klantbeleving met het Service Excellence model, Vakmedianet, 2016 [best Dutch marketingbook of 2016 in the Netherlands and Belgium]
J-P.R. Thomassen, Service Excellence; werken aan customer delight door een uitzonderlijke klantbeleving, Kwaliteit in Bedrijf, februari 2016
J-P.R. Thomassen, Leliveld, M.C., Van de Walle, S. & Ahaus, K. (2017), "Compensating customers for poor service delivery: Experimental research in public and private settings", Public Administration, DOI: 10.1111/padm.12339
J-P.R. Thomassen & de Haan, E., Excelleren in Service; omslag naar een emotionele relatie met klanten en medewerkers in tien paradigmashifts, Management Impact, 2019 [short list best Dutch marketingbook of 2019]
| | |
| --- | --- |
| Last modified: | 25 June 2022 3.46 p.m. |