dr. J.P.M. (Hans) Jansen
Student advisor, Lecturer English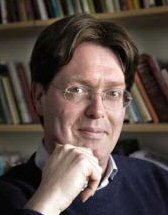 ---
Personal details:
Name: Jansen, Johannes Petrus Maria
Date and place of birth: 9 August 1958, Tilburg, the Netherlands
Telephone: +31 (0)50 - 3635849
e-mail: j.p.m.jansen@rug.nl
Education:
1976 - 1983: Engelse taal- en letterkunde, University of Groningen
Kandidaatsexamen: 20 September 1979
1980 - 81 Harting Scholar, Department of English, University of Bristol
Doctoraalexamen: 19 August 1983, Cum Laude
September 1984 - August 1988: PhD position Faculty of Arts, University of Groningen;
Dissertation: The 'Suffolk' Poems, An edition of the Love Lyrics in Fairfax 16 attributed to William de la Pole
Defence (viva): 2 November 1989. Supervisors: prof. A.A. MacDonald and Prof. J. Gerritsen
Work experience
September 1981 - 1982: Student assistent pronunciation teaching, Department of English, Faculty of Arts, University of Groningen
September 1988 - 2001: English teacher, Language Centre University of Groningen. Head of translation department.
October 1988 - June 1997: Editor English section of De Talen, tijdschrift voor praktische taalbeoefening, Wolters-Noordhoff bv, Groningen.
October 1995 - present: Lecturer in English, Department of English Lanaguage and Culture, University of Groningen
Study advisor English department

Other functions:
Committee work
Stichting De Wijde Blik, 1988 - 2021: secretary. Exploitatie Prinsentheater, Noorderbuitensingel Groningen 1988-1990.
Vereniging Vrienden van de Stadsschouwburg en de Oosterpoort, member of the committee since 1994, chair 1995-2003.
Alumni association English, memeber of the committee 1998-2014.
Stichting Europees Toneel van Middeleeuwen en Renaissance, treasurer 2000-2002.
Stichting de Noordelijke Polyfonisten, secretary van 2001-2006.
Stichting Universiteitstheater Groningen, committee member since 2001, chair 2004-2007.
Faculty council Faculty of Arts, member 2005-2007; chair 2007-17.
Member Raad van Advies van de USVA; January 2010-November 2011.
| | |
| --- | --- |
| Last modified: | 30 August 2023 10.47 a.m. |