dr. J.L. Kamenz
Assistant Professor (Rosalind Franklin fellow)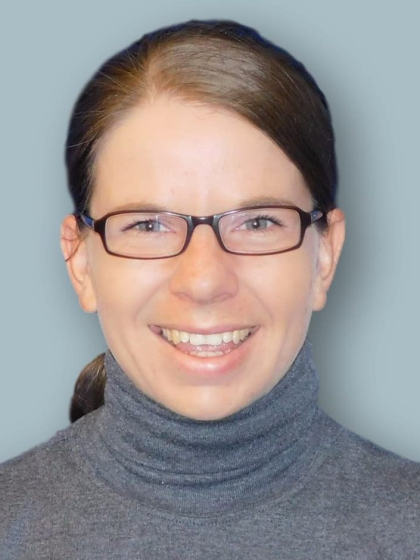 ---
Already during her undergraduate studies in Biochemistry at the University of Tuebingen, Dr. Julia Kamenz became intrigued by the complexity of the regulatory networks surveying cell cycle progression and cell division. For her Diploma thesis she spent a year in Dr. Frank Uhlmann's lab at the London Research Institute, Cancer Research UK (now part of the Francis Crick Institute), where she investigated the functional importance of the ATPase cycle of the two SMC subunits of the Condensin complex in budding yeast.
In 2009 she returned to Tuebingen to join Dr. Silke Hauf's group at the Friedrich Miescher Laboratory of the Max Planck Society as a Ph.D. student. There she investigated how events during the metaphase to anaphase transition are coordinated in time in order to ensure faithful segregation of sister chromatids. She received a fellowship of the Boehringer Ingelheim Fonds for this project and defended her PhD thesis in February 2015 with highest honors.
For her postdoctoral work, Dr. Julia Kamenz joined the group of Prof. James E. Ferrell at Stanford University, where she continued to investigate the molecular mechanisms of cell cycle transitions – particularly the G2/M transition and mitotic exit using both the frog egg extract system and human cells in cell culture and combining experimental, biochemical approaches with computational modeling. Her work in Stanford was supported by a Postdoctoral Fellowship from the German Research Foundation (DFG).
At the University of Groningen, her research will focus on the intricate regulation of kinases and phosphatases during cell proliferation and cell division and how these enzymes regulate the function and activity of proteins essential for cell cycle progression.
| | |
| --- | --- |
| Last modified: | 10 September 2020 5.56 p.m. |