prof. dr. J. (Jennifer) Jordan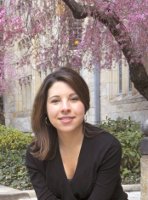 ---
TEACHING PHILOSOPHY
I view teaching as a passion and a privilege. A passion based on the challenge of marrying knowledge garnered from empirical research with creating meaningful and memorable lessons for a non-academic audience. And a privilege in that I am able to impart this knowledge to future and current organizational leaders.
As a researcher, I firmly believe that the best lessons are those grounded in empirics. But as a psychologist (and a former student), I also believe that due to humans' egocentric nature, the most memorable lessons are those that are personally-relevant. My goal within the classroom is to design research-based lessons that are relevant, evoke applied examples, and integrate experiential assignments. The benefits of teaching bachelors students, masters students, MBA students, and executives is that they contribute a wealth of experience to the classroom - all from different life perspectives. I strive to capitalize on this rich source of material by being a dynamic listener. Before my first classroom experience, I assumed that the primary ingredients of a successful teacher were the ability to translate and communicate information to one's students. However, after being in the classroom, I have revised my concept of teaching success. While translation is clearly important, being able to listen to students' queries, comments, and even body language is crucial. Focusing solely on imparting knowledge leads to automaticity in the classroom. Focusing on the dual goals of imparting knowledge AND structuring that knowledge based on student feedback has significantly improved my effectiveness in the classroom.
I teach the Human Resource Management courses for bachelor students, pre-masters students, and business economics students.
| | |
| --- | --- |
| Laatst gewijzigd: | 24 juni 2022 23:53 |