prof. dr. J.I. Stoker
Professor of Leadership and Organizational Change, Director centre of expertise In the LEAD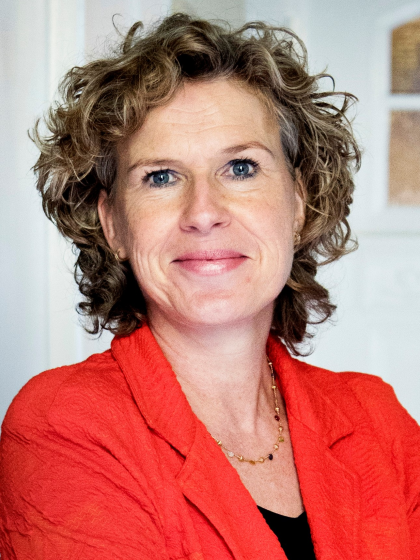 ---
Title, first name, surname:
Male/female:
Date and place of birth:


Nationality:

prof. dr. Janka I. Stoker
Female
16-08-1970, Assen, The Netherlands
Dutch

Master's ('Doctoraal')

University:
Date:
Main subject:

University of Groningen
August 1993
Social Psychology and Work & Organizational Psychology

Doctorate

University:
Date:
Supervisor ('Promotor'):
Title of thesis:

University of Twente
25-06-1998
Prof. dr. ir. O.A.M. Fisscher and Prof. dr. J.C. Looise
Leading self-managing work teams

Work experience since graduating

2015-present:

2009-2014:

2003-present:


1998-2009:


1998-1999:

Director In the LEAD

Vice Dean, faculty of Economics and Business, University of Groningen

professor in Leadership and Organizational Change, University of Groningen

Senior managing consultant, The Change Factory, Berenschot

Postdoc, University of Twente

Supervisory responsibilities

2003-present:

Supervising PhD projects of Frouke de Poel, Niels van der Kam, Bart Voorn, Melanie de Waal, Sanne Feenstra, Lotte de Haan, Eda Aral Kilic, Julia Prömpeler, Wout de Vries (all University of Groningen)

Other activities

Chair Supervisory Board, Economic Board Groningen; external assessment expert, AFM; Member Advisory Board RKSV Albertus Magnus; Chair of the Jury Aletta Jacobsprijs RUG, Board member Stichting Opzij.

Current research teaching activities

Since December 2003, I am working as a professor of Leadership and Organizational Change at the Faculty of Economics and Business. As of January 2015, I am Director of In the LEAD, a FEB Research Centre where

w

e offer cutting-edge research on leadership and performance issues, executive courses (in-company and at the University of Groningen), and tailor-made advice for companies. My research a.o. focuses on leadership and diversity, top management teams, middle management, and governance. I teach both in bachelor and master programs of our Faculty. Also, I teach in post-doctoral programs of UGBS and AOG.
| | |
| --- | --- |
| Last modified: | 15 May 2019 9.25 p.m. |