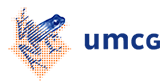 prof. dr. J.H.M. (Anke) van den Berg
Professor: Molecular pathogenesis of malignant B-cell lymphoma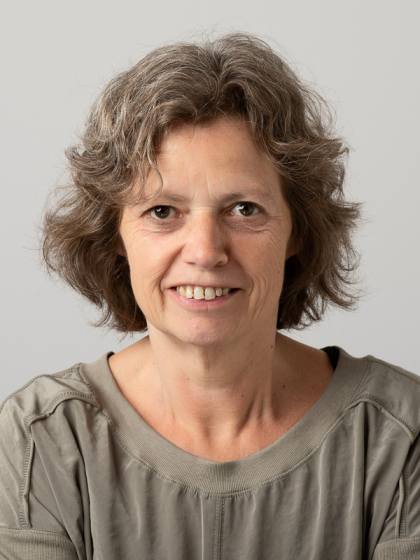 ---
Dr. Van den Berg (1963) obtained her PhD (cum laude) on "The involvement of chromosome 3 deletions in renal cell carcinoma" in 1996. She continued to work as a postdoc on molecular pathology of Hodgkin lymphoma and later on also on other types of B cell non-Hodgkin lymphoma in the Pathology Department of the UMCG. In 1999 she was appointed as associate Professor focussing on the molecular pathogenesis of Hodgkin lymphoma and in 2002 she was appointed as associate professor on Molecular pathogenesis of Hodgkin lymphoma and B cell non-Hodgkin lymphoma. In 2009 she was appointed as professor in Molecular pathogenesis of malignant B-cell lymphoma and she gave her inaugural speech entitled: "Het zijn de kleine dingen die het doen" in October 2010.
Dr. van den Berg is a molecular biologist with a long-standing interest in Hodgkin and non-Hodgkin lymphoma. Her current research is focussed on the role of noncoding RNAs, including microRNAs, long noncoding and circular RNAS. In addition, she studies the value of tissue and circular biomarkers with a focus on molecular aberrations using NGS approaches. As a second line of research, she is interested in molecular markers guiding therapy in non-small cell lung cancer patients and markers of therapy resistance. In a recently initiated line of research, she aims to test effectiveness of targeted therapy in short term cultures of primary lung cancer samples.
Next to these research interests, she is trained as a clinical molecular biologist in the pathology and as such responsible for supervision of diagnostic and therapy guiding molecular test results routinely performed in the pathology lab.
Her research line is embedded in the Stem cells, Aging, Leukemia and lymphoma (SALL) program of North Netherlands Oncology Center (NNOC), University of Groningen and University Medical Center Groningen (UMCG). Her research projects are funded by Dutch Cancer Society (KWF), EU, NWO, SKOG and others.
| | |
| --- | --- |
| Last modified: | 25 June 2022 01.05 a.m. |