J.E. (Jennifer) Schijf, MSc
PhD-student, Policy Officer Education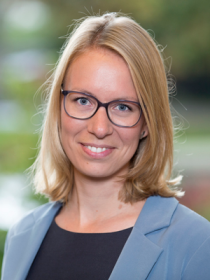 ---
Field/Discipline
Expertise
PhD-student research group Higher Education (FBSS)

Title: Interdisciplinary Understanding in Higher Education

In recent years, higher education institutes have developed more and more interdisciplinary education programmes (in the Dutch context). These programs aim, among other things, to teach students interdisciplinary understanding, translated into knowledge and skills that make it possible to cross disciplinary boarders and contribute to complex solving.

In this PhD trajectory, we investigate the acquisition of interdisciplinary understanding by Bachelor's students who follow an interdisciplinary honours programme. We develop an instrument that measures interdisciplinary understanding (study 1), investigate which students participate in interdisciplinary education (study 2), examine what the interdisciplinary learning process looks like according to students and teachers (study 3) and measure the extent to which students aquire interdisciplinary understanding over the period of a 3-year education programme (study 4).

The research is conducted within the context of the Honours College of the University of Groningen and among high-achieving students who choose not to follow an interdisciplinary honours program (control group).

Promotores: dr. E.P.W.A. Jansen & prof.dr. M.P.C. van der Werf

Policy Officer Education (University Services)
I work for the Strategy department Education & Students (SES) as a policy officer and I am responsible for policy issues concerning minor programmes, the institutional audit ("instellingstoets kwaliteitszorg") and the administrative coordination process ("bestuurlijke overleggen") between the Board of the University and the Faculty of Arts.
Other positions
Mobiel nummer RUG: 06 - 15 43 86 95
| | |
| --- | --- |
| Last modified: | 25 November 2022 2.01 p.m. |