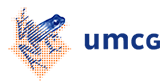 prof. dr. J.A. (Ton) Lisman
Hoogleraar Experimentele Chirurgie, ihb de pathofysiologie van trombose en hemostase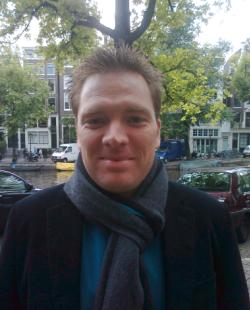 ---
Liver diseases and hemostasis
The research line led by biochemist Prof Dr. Ton Lisman and surgeon Prof. Dr. Robert J. Porte focuses on clinically oriented questions on the intersection of hematology and hepatology. Combining expertise in basal biochemistry, animal models, research in clinical specimens, and clinical studies, the group excels in true translational research.
Current projects include:
1) Hemostatic abnormalities in patients with liver disease
Since many components of the hemostatic system are synthesized in the liver, patients with liver failure frequently have profound alterations in their hemostatic system. Although routine tests of hemostasis suggest patients with liver failure to have a hemostasis-related bleeding tendency, increasing evidence from us and others suggest that there patients are in a hemostatic rebalance. We have studied the hemostatic status of patients with chronic liver failure and patients undergoing liver transplantation extensively, and are currently focussing on the hemostatic defects of acute liver failure and following liver resection. Furthermore, clinical research focuses on prevention or treatment of bleeding and thrombosis in patients with liver disease and during liver transplantation.
2) Extrahemostatic functions of platelets in damage and repair of the liver
When the liver becomes damaged, intrahepatic activation of the coagulation system may occur. The formation of intrahepatic microthrombi, as well as signalling events generated by coagulation proteases appear to contribute to progression of the disease. Antihemostatic treatment may therefore result in a more favourable disease progression. Current antithrombotic strategies may not be applicable in patients with liver failure as they may result in bleeding complications. We are testing novel antithrombotic strategies to alleviate liver failure in animal models.
Repair of damaged liver tissue is critically dependent on the presence of blood platelets, which presumably deliver growth factors to recovering liver tissue. Using animal models and in vitro studies, we aim to understand how platelets orchestrate liver regeneration in molecular detail.
3) Biochemistry of hemostasis
We are interested in the role of blood platelets in supporting coagulation reactions, with a focus on the role of the platelet receptor glycoprotein Ib. In addition, we are performing in vitro and animal studies with the aim to increase our understanding of the mechanism of action of recombinant factor VIIa. This drug is used to prevent or treat bleeding complications in inhibitor-complicated hemophilia. Finally, we study the role of the fibrinolytic system in thrombotic diseases.
| | |
| --- | --- |
| Laatst gewijzigd: | 25 juni 2022 02:45 |