dr. J.A. Beaulieu
Associate Professor of Science and Technology Studies; Director Data Research Centre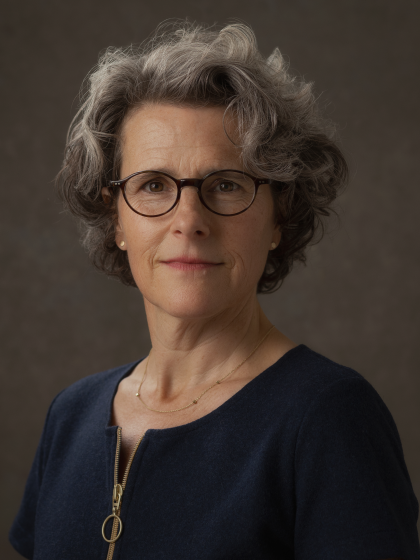 ---
Anne Beaulieu is associate professor of Science and Technology Studies at Campus Fryslan and the Faculty of Science and Engineering, University of Groningen. At Campus Fryslan, she works on creating knowledge infrastructures for sustainability and is responsible for the major Responsible Planet in the programme Global Responsibility and Leadership. She also writes and teaches about the societal aspects of energy and Big Data at the Johan Bernouilli Institute of Mathematics and Computer Science. She is the co-founder of the Groningen Energy Summer School for PhDs and acted as one of its scientific directors for 6 years. She is a member of the Board of Studium General Groningen and of the NIAS-Lorentz Advisory Board.
A dominant theme in Beaulieu's work is the importance of images and interfaces for the creation and circulation of knowledge. Past research projects focused on data-sharing (expert panel for OECD), on knowledge networks and big data, and on visualisation and visual knowledge. Beaulieu has also done extensive work in the field of digital humanities, on new (ethnographic) research methods and on ethics in e-research. Between 2015 and 2018, she was initiator and programme manager of the project Energysense, a large-scale longitudinal study of energy with 10 000 households in the Northern Netherlands.
Anne Beaulieu has published widely in STS and social science journals and in a number of edited collections. Some of her key contributions have been translated and/or reprinted in major reference works. She is co-editor of Smart Grids From a Global Perspective (Springer) and of Virtual Knowledge (MIT Press) and has been guest editor of special issues for the following journals: Theory and Psychology, Social Epistemology, Journal of Computer Mediated Interaction and Forum Qualitative Research.
| | |
| --- | --- |
| Last modified: | 11 July 2019 4.36 p.m. |