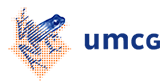 prof. dr. H.J. (Henkjan) Verkade
Professor of Pediatrics - Gastroenterology/Hepatology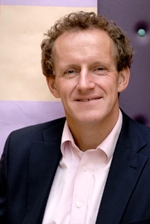 ---
Henkjan Verkade obtained his MD. degree from the Erasmus University Rotterdam (1987, cum laude).
He obtained his PhD degree in Medicine from the University of Groningen (1993, cum laude) on the thesis titled " Lipid absorption and metabolism " (supervisors: prof. Roel J. Vonk, Dr Folkert Kuipers; Dept. Pediatrics) . The studies described in the thesis concern clinical studies on intestinal lipid absorption in preterm neonates and fundamental studies (rats, cell culture) on mechanisms of hepatic lipid secretion into bile and into blood (as lipoproteins)
From 1991-1992 Henkjan Verkade was a post-doctoral fellow in the laboratory of Dr Dennis E. Vance (Lipid and Lipoprotein Research Group, University of Alberta, Edmonton, Canada), sponsored by the Alberta Heritage Foundation for Medical Research. The subject of these postdoctoral studies concerned the assembly and secretion of Very Low Density Lipoproteins by the liver.
From May 1992- May 2000, Henkjan Verkade was appointed as Clinical Research Fellow of the Netherlands Organisation for Scientific Research (NWO-KWO) at the Dept. of Pediatrics, Groningen University Medical Centre (UMCG). During this fellowship Verkade combined fundamental and clinical research on intestinal lipid absorption and hepatic lipid secretion with a residency program in Pediatrics (program director: Prof Pieter J.J. Sauer). After completion of this Fellowship, Verkade obtained his registration as Pediatrician, and became staff member of the Department of Pediatrics (Pediatric Gastroenterology).
From 2000-2005 Verkade was a Fellow of the Royal Netherlands Academy of Arts and Sciences, based on a project aimed to determine the therapeutical potency to regulate intestinal lipid absorption.

In 2002, Verkade became Associate Professor of Pediatrics, and in 2005 he was appointed Professor of Pediatrics at the University Medical Center Groningen (UMCG).

From 2008-2012 he was Head of Department of Pediatrics at the Beatrix Children's Hospital, UMCG.

From 2014-2020 he was Member of the Hepatology Committee of the European Society for Gastroenterology, Hepatology and Nutrition, of which from 2016-2020 as Chair.

From 2016-2020 he was Member of the Board of the the European Society for Gastroenterology, Hepatology and Nutrition.
| | |
| --- | --- |
| Last modified: | 25 June 2022 01.26 a.m. |