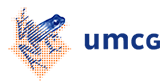 prof. dr. H.J. Lambers Heerspink
Doctor Hiddo Lambers Heerspink is affiliated with the Department of Clinical Pharmacology of the University Medical Center Groningen, the Netherlands. He studied pharmacy at the pharmacy school of the University of Groningen and subsequently received his PhD degree from the medical faculty of the University Medical Center Groningen. He then worked as a post-doctoral fellow at The George Institute in Sydney, Australia where he investigated the effects of blood pressure lowering regimens on renal and cardiovascular outcomes in patients with renal impairment. Based on this work, he was awarded a young investigator grant from the Dutch organisation of scientific research.
Since 2010, Doctor Lambers Heerspink has held a position as a Clinical Pharmacologist at the University Medical Center Groningen. His main research interests include optimising current treatment strategies and finding new therapeutic approaches to halt the progression of renal and cardiovascular disease in diabetic disease. His particular clinical research interest is to identify determinants of individual treatment responses and ways to optimize drug response in individual patients. To achieve these goals he is involved in various international clinical trials and analyzes the urine and plasma proteome and metabolome of samples from different trials to unravel pathways of therapy response.
Hiddo Lambers Heerspink is consultant for Abbvie, Bristol Myer Squibb, and Janssen. All honoraria are payed to his employer University of Groningen.
| | |
| --- | --- |
| Laatst gewijzigd: | 10 september 2018 12:24 |