dr. H.J.E. Greijdanus
Lecturer / researcher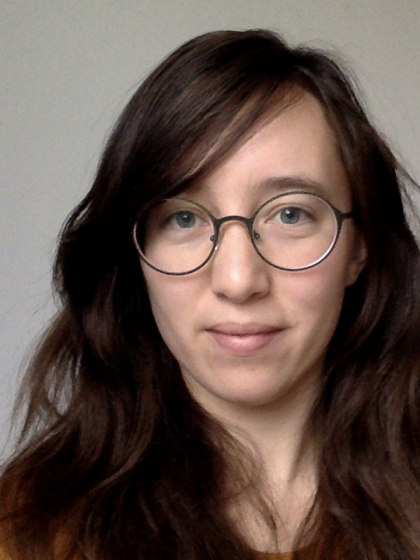 ---
Online behaviour and internet consultation: Course for government and legislative lawyers

Towards gender harmony
This project is a large-scale cross-cultural study that investigates in more that 40 countries how men and women are perceived in modern societies. The project is lead by Natasza Kosakowska-Berezecka (Uniwersytet Gdański, Poland), Jennifer Bosson and Joseph Vandello (both University of South Florida, U.S.A.).
Social media and collective action surrounding gas extraction in Groningen
This research project with Tom Postmes was financed by the Dutch Ministery of Security and Justice, National Coordinator for Security and Counterterrorism. The aim of this research was to gain more insight into the relations between online displays of societal discontent and offline collective action. You can download the (Dutch) report via
http://bit.ly/onlineactie-rapport
.
Psychology of social behaviour
I am an active member of the impact committee of the Kurt Lewin Institute, a Dutch national network of scientists in social and organizational psychology at the University of Groningen, Leiden University, Utrecht University, University of Amsterdam, and VU university Amsterdam. More information via our (Dutch)
website
.
College carrousel for high school pupils

Over the last couple of years, I have regularly taught interactive workgroups in psychology for high school students during the College carrousel event at the University of Groningen.
"Het nieuwe normaal? Veiligheid in de publieke ruimte na Brussel en Keulen" (The new normal? Security in public space after Brussels and Cologne)

An interactive meeting between experts from practice and academia about The new normal? Security in public space after Brussels and Cologne, co-organized with Tom Postmes, Jacquelien van Stekelenburg, Otto Adang, and Laura Brands. This meeting was part of the Internationale Expo Rampenbestrijding, Incidentmanagement & Crisisbeheersing (International Expo Disaster Prevention, Incident Management, & Crisis Control) 2016 and took place on Vliegveld Twenthe in Enschede, The Netherlands.
NEMO Science live research

Visitors of Science museum NEMO in Amsterdam participated in my research on communication around the refugee crisis.
Intergroup conflict: The cognitive, emotional, and behavioral consequences of communication
I have organized a medium-sized group meeting for scientists and practitioners on Intergroup conflict: The cognitive, emotional, and behavioral consequences of communication together with Susanne Täuber, Bart de Vos, Tom Postmes, Ernestine Gordijn, and Martijn van Zomeren. The report on our meeting has been published in the European Bulletin of Social Psychology, pages 25-29: http://www.easp.eu/getmedia.php/_media/easp/201510/76v0-orig.pdf
| | |
| --- | --- |
| Last modified: | 23 April 2020 09.37 a.m. |