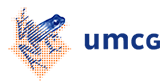 prof. dr. G. (Ingrid) Molema
Professor, Life Sciences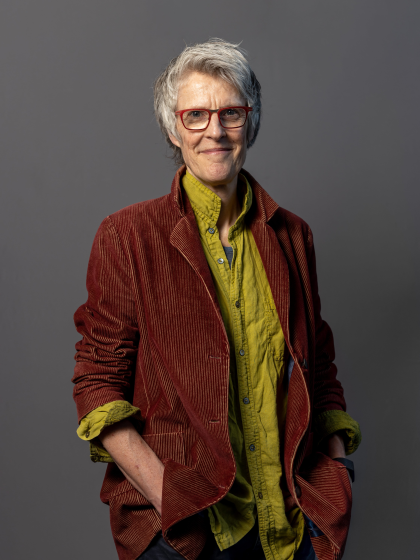 ---
After graduating from Gymnasium-β in 1983, Grietje Molema (1964) studied Pharmacy at the University of Groningen, where she specialized in Pharmacokinetics for her Master Degree in Pharmacy. In 1992 she obtained at the same University a PhD degree from the Faculty of Mathematics and Natural Sciences on the subject of drug targeting to HIV infected T lymphocytes.
From 1992 to 1994 Dr. Molema was a postdoctoral fellow at the University of Texas Southwestern Medical Center at Dallas, USA, where she developed new strategies to selectively infarct tumor vasculature as a means to block tumor blood flow and to eradicate solid tumors. Upon returning to the Netherlands, she obtained a fellowship of the Royal Netherlands Academy of Arts and Sciences (KNAW), and started her own lab at the Academic Hospital Groningen (AZG/UMCG). In March 2004 she was appointed full professor of Life Sciences at the Medical Faculty / UMCG. During the academic year 2009-2010 Dr. Molema was visiting professor at Harvard Medical School, at the Center for Vascular Biology Research (http://cvbr.hms.harvard.edu/ ) which formed the basis for a fruitful collaboration on the subject of molecular control and pharmacological consequences of microvascular endothelial cell heterogeneity.
From September 2010 - July 2013 Dr. Molema was head of the Medical Biology section of the Department of Pathology & Medical Biology. After this period, she joined the University of Groningen Talent Development team and Groningen Graduate Schools team as advisor/trainer. At present she is still trainer in both programs.

Dr. Molema's academic activities are diverse. She has been chairperson of the national ZONMW-VIDI committee (2009-2013) and of the NWO TAS International breakthrough program on Stem Cells & Regenerative Medicine and acted in 2017 as chairperson of the national ZONMW VICI committee. Furthermore she is a reviewer for national and international funding agencies and numerous scientific journals, and an active member of MiVaB (Microvascular Biology Society Netherlands), ESM (European Society for Microcirculation), NAVBO (North American Vascular Biology Organization) and ASN (American Society of Nephrology). From 2012-2017 Dr. Molema chaired the University of Groningen Rosalind Franklin Fellowship committee, and from 2016 until 2018 she was the president of the Dutch Network of Women Professors which promotes proportionate representation of women in academia. Furthermore, Dr. Molema occasionally engages in high school science program activities.
In 2014 she cofounded Vivomicx b.v., a spin-off of UMCG, to improve the drug development process and halt current high attrition rates in drug development. In 2017 she founded ThnkSmRt b.v.
| | |
| --- | --- |
| Last modified: | 25 June 2022 01.18 a.m. |