dr. F. (Fokie) Cnossen
Directeur onderwijs Ba/Ma Kunstmatige Intelligentie/Computational Cognitive Science | UHD Cognitive Engineering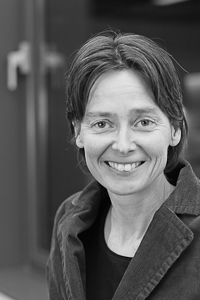 ---
Facultaire onderwijsprijs

Huidig onderwijs
Ik geef momenteel 3 vakken: Cognitive Engineering (master HMC), Cognitieve Psychologie en het Bachelorproject (2 x per jaar) en
Het vak Cognitieve Psychologie is een verplicht vak in het eerste jaar waarin studenten kennis maken met dit boeiende vakgebied. In dit vak komt aan de orde hoe mensen informatie vergaren (perceptie), hoe ze dat verwerken (aandacht, werkgeheugen), opslaan (semantisch en episodisch geheugen) en gebruiken (beslissingen nemen, probleemoplossen). Uiteraard wordt ook aandacht besteed aan onbewuste processen en het bewustzijn. Het is geweldig leuk om studenten te laten zien wat een interessant onderzoeksgebied dit is, met vaak verrassende onderzoeksresultaten!
Het vak Cognitive Engineering is een keuzevak in de Master HMC maar verplicht voor wie de specialisatie Cognitive Engineering doet. Cognitive engineering is een interdisciplinaire aanpak voor de analyse, modelering, en ontwerp van technische systemen of werkplaatsen waar mens en technologie samenwerken om systeemdoelen te bereiken. Het is erg leuk dat studenten ontdekken dat Cognitive engineering heel veel meer, en veel ingewikkelder, is dan alleen maar mens-computer-interactie of interface design. Sterker nog, ik hoop dat ze zien dat het in de Cognitive engineering over heel andere dingen gaat die veel interessanter zijn.
Het Bachelorproject is het afstudeerproject van Bachelorstudenten. Bij dit vak geef ik colleges onderzoeksmethodologie en statistiek, en besteed ik aandacht aan academische vaardigheden. In een half jaar moet een student een klein onderzoeksproject uitvoeren en aan het eind van het semester presenteren op het Bachelorsymposium. Ik ben altijd weer onder de indruk wat onze studenten na een half jaar hard werken aan resultaten kunnen presenteren en hoeveel ze in zo'n korte tijd kunnen leren aan onderzoeksvaardigheden!
Eerder onderwijs
Ik ben ook een paar jaar docent van het eerstejaarsvak Wetenschappelijke basisvaardigheden geweest.
| | |
| --- | --- |
| Laatst gewijzigd: | 25 juni 2022 01:08 |