dr. F. (Fokie) Cnossen
Director of Education Ba/Ma Artificial Intelligence/Human-Machine Communication | Senior Lecturer Cognitive Engineering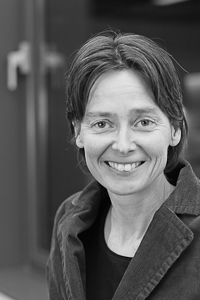 ---
Research
Research units:
Postal address:
Nijenborgh9
Gebouw 5161, ruimte 0334
9747 AG
Groningen
Netherlands
Phone: +31 50 363 6336Fax: +31 50 363 6687
Research interests
OPTIMISING HUMAN TASK PERFORMANCE USING COGNITIVE ENGINEERING AS A TOOL TO IMPROVE TECHNOLOGY AND EDUCATION
My research interests lie in optimising human task performance, especially in medical tasks. I do this by applying cognitive science theory and models to real-life tasks.
My research area is called Cognitive Engineering. The term Cognitive Engineering was introduced in 1986 by Donald Norman: "It is a type of cognitive science, trying to apply what is known from science to the design and construction of machines." Cognitive Engineering is at the intersection of Cognitive Psychology, studying cognition, Cognitive Science, building computational models of cognition, and Human Factors, which studies the effects of cognitive and psychological limitations on human task performance.
In my research I apply Cognitive Engineering to the domain of patient safety: improving (medical) technology by developing better medical devices and improving medical learning, especially of medical skill education.
Press / Media
20/03/2013

1 Media contribution

Press/Media: Research › Popular
Activities
Fokeltje Cnossen

(Keynote/plenary speaker)

24-Sep-2016

→

27-Sep-2016

Activity: Participating in or organising an event › Participation in conference › Academic

Fokie Cnossen

(Keynote speaker)

Activity: Talk or presentation › Professional

Fokie Cnossen

(Keynote speaker)

Activity: Talk or presentation › Professional
ID: 59972