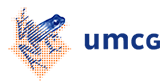 prof. dr. E. (Edwin) Bremer
---
1: Innovative combinatorial strategies to eliminate Cancer Stem cells
The presence of a small but discrete population of cancer cells with stem cell-like features, here designated Cancer Stem Cells (CSC), is well-documented in various solid tumors, including colorectal carcinoma, as well as hematological malignancies such as AML. CSCs appear to have self-renewal capacity, are highly tumorigenic in laboratory animals, and are particularly refractory to conventional therapies. Therefore, the current hypothesis in oncology is that CSCs are likely the root cause for the frequent occurrence of relapse after initial treatment success and a period of minimal residual disease.
The purpose of this research line is to develop and preclinically evaluate a novel integrated therapeutic approach that selectively eliminates CSC. To this end a combinatorial approach will be designed that is comprised of 1. the enhanced and targeted induction of apoptosis in CSC using scFv:Death ligand fusion proteins or CSC-specific bispecific antibodies and 2. the sensitization of CSC to treatment by the selective delivery of relevant siRNA or co-treatment with other CSC-specific drugs.
Funding: Dutch Cancer Society
2. Designing strategies to enhance the anti-tumor immune response in cancer
Adoptive T-cell immunotherapy is a form of immunotherapy in which cytolytic immune effector cells (so-called T-cells) that have infiltrated in the tumor are isolated, massively expanded in vitro, and subsequently given back to the patient. This strategy has started to yield exciting clinical benefits, in particular for melanoma patients. Here, in a follow-up of 5 years ~25% of patients achieved a durable complete response in clinical trials with adoptive T-cell immunotherapy, whereas with current treatment regimens survival is limited to 6-9 months.
Despite these promising results, the majority of patients does not achieve complete responses and succumbs to melanoma. Furthermore, the clinical efficacy of adoptive T-cell immunotherapy in other solid and hematological malignancies has been disappointing. Therefore, it is imperative to enhance the efficacy of adoptive T-cell immunotherapy. In this research line we develop an approach to optimize cytolytic T-cell activity that can be easily incorporated into current/experimental adoptive T-cell strategies. In brief, by genetically fusing TRAIL to a T-cell specific antibody fragment (scFv), TRAIL is selectively delivered to the cell surface of T-cells. Consequently, the tumoricidal activity of TRAIL is added to the T-cell armament and can participate in tumor cell killing. This approach leads to an ~500-fold increase in tumoricidal activity of T-cells in various pre-clinical studies. Further, we develop bispecific antibodies approach to trigger tumor-localized activation of immune cells.
A second line of research within this project is the identification of subpopulations of activated T-cells with optimal activity towards malignant cells. Such rational pre-selection and selective expansion of T-cell subsets is anticipated to further the tumoricidal effect of adoptive T-cell immunotherapy.
Funding:Dutch Cancer Society, Netherlands Organization for Scientific Research
3: Exploiting tumor-specific glycosylation changes for cancer therapy
Changes in glycosylation are universal to cancer cells, with various glycan structures being well-established markers for tumor progression. The aim of this research line is to exploit tumor-specific glycosylation changes for selective cancer therapy. At the moment, research is predominantly focused on the, in our laboratory discovered, cytolytic tumoricidal activity of the glycan-binding protein Galectin-9 (Gal-9).
Gal-9 is a carbohydrate binding protein that selectively binds to an as yet incompletely characterized set of glycosylated proteins and/or lipids. A recombinant form of Gal-9, Gal-9(0), rapidly induces cell death in various types of human carcinoma via binding to the oncofoetal antigen Thomson Friedenreich (TF). Importantly, primary tumor cells derived from various carcinomas as well as hematological maligancies are particularly sensitive to treatment with recombinant Gal-9. This research line aims to further preclinically evaluate Gal-9 and other tumor-specific glycan-binding proteins for cancer therapy as well as for antibody-based targeted immunotherapy.
Funding:Dutch Cancer Society, Melanoma Research Alliance
| | |
| --- | --- |
| Laatst gewijzigd: | 25 juni 2022 02:23 |