D.U.B. (Benedikt) Rakotonirina-Hess
PhD student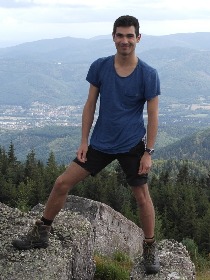 E-mail:
d.u.b.rakotonirina-hess rug.nl
---
Human-bird relationships and values in Arctic Tern conservation
This PhD project is the result of a desire for interdisciplinary cooperation between Prof. Anne Beaulieu, chair of the Knowledge Infrastructures department at Campus Fryslân and Dr. Maarten Loonen at the Arctic Centre, Faculty of Arts. The goal of this PhD project is to understand the relationship between humans and arctic terns in a new ecosystem and how space for survival is made in anthropogenic landscapes. This PhD project specifically focuses on Arctic Tern colonies in the northern Netherlands that had to be relocated due to conflicts over coastal use with port activities.
Combining interdisciplinary insight, this project will aim to understand the mutations taking place in this land/waterscape, by investigating how and why attitudes and practices toward Arctic Birds and more broadly patterns of human-animal interactions change over time and space. This implies studying why and how arctic terns are protected, how knowledge about this man-made island and Arctic Terns is produced, maintained, disseminated, describing the relation between ecological knowledge and the valuation of terns, as well as the ontological implications man-made ecosystems. Furthermore a point of interest will be to study what the relocations mean from the point of view of the terns, i.e. how they affect their behavior towards their environment and humans.
| | |
| --- | --- |
| Last modified: | 21 November 2022 1.22 p.m. |