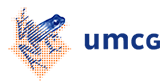 prof. dr. A.J.H. Suurmeijer
Albert J.H. Suurmeijer was born in Veendam, the Netherlands, at 31-07-1955.
After obtaining has M.D. degree (University of Groningen 1979), he was trained as a pathologist in the Department of Pathology of the University of Groningen between 1980 and 1984. In 1984 he completed his Ph.D. thesis on nonseminomatous germ cell tumors of the testis. Between 1984 and 1998 he was head of the Department of Pathology of the Deaconess Hospital (the later Martini Hospital Groningen). In 1998 he returned to the academic environment as a senior surgical pathologist and cytopathologist in the University Medical Center Groningen. He was appointed Professor of Pathology in 2009. He became a member (consultant) of the dutch committee for bone tumors in 2012. His main areas of scientific interest are the pathology of tumors of soft tissue and bone as well as cardiovascular pathology. Albert J.H. Suurmeijer has written more than 100 diverse scientific articles on antigen retrieval techniques in pathology, germ cell tumors, melanomas and sarcomas. Concerning cardiovascular pathology, articles have been published on genetic cardiomyopathies and thrombus aspiration with PCI. He has also written a book, on the Pap Smear (with M.E. Boon). His teaching for university students mainly includes oncopathology and cardiovascular pathology. Laboratory management responsibilities focus on safety and quality management in pathology. His diagnostics skills cover a broad spectrum and include cardiovascular pathology, surgical oncopathology, dermatopathology, and cytopathology.
| | |
| --- | --- |
| Laatst gewijzigd: | 06 november 2012 01:44 |